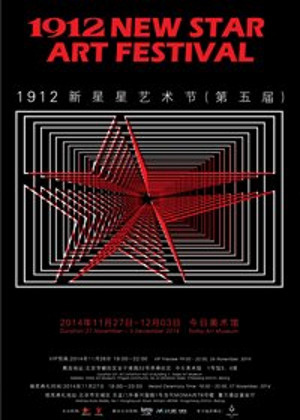 Exhibition Preface
By Ye Yongqing

I remember in the 1990s when I read a poem by Osip Mandelstam: "I divide all of world literature into authorized and unauthorized works. The former are all trash; the latter—stolen air." These words gave me great inspiration and courage, and stirred something deep in my heart. Over a long but specific span of time and space in history, Mandelstam's division was not only readily applicable to Chinese contemporary art, but even served as one of the major driving forces for the artists of my generation.
The current historical context, however, has undergone dramatic changes, especially since the advent of the 21st century, when we find ourselves facing a new and more complicated world. Although it's true that Chinese contemporary art has benefited from this dialectical division, we must also recognize that long-term dependence on this dialectical model of coexistence could lead to increased limitations due to its over-simplified nature. That's why we've been focusing on local diversity and individuality among young Chinese artists and their artwork, hoping that they will make their breakthrough.
Today, both the local and international environments for Chinese contemporary art have become ever more intricate. On the one hand, to some extent, the artists still live in a world full of bans and barriers; on the other, they have to deal with the breakneck social changes brought about by globalization, people's fast consumer lifestyles and the complexity and variety this inevitably leads to, as well as a marketplace and a cultural context so wrought with chaos and confusing voices. The efforts made by the annual New Star Art Festival, as well as a wide range of other campaigns aiming to scout new talent, are no less than building a platform for discussion on new forms of artistic creation, allowing us to reinterpret, describe and illustrate the basic framework of the ever-changing artistic field.
I must admit I know so little about this that I'm not in a position to comment. In recent years, I've been living a quiet life in my hometown in Yunnan, paying little attention to developments in the art market, whether it's booming or not. But from time to time, when I'm leafing through magazines or reviewing paintings for a judging panel, I observe current trends and find that the selected works all feel as ephemeral as passing clouds. Even if I imagine myself as a non-expert viewer, I still feel a strong sense of being rejected and unmoved by these works. I don't think I'm too old to maintain my perception and judgment. After all, I've been exploring the essence of art through creation and discussion for most of my life. Besides, excellent works never fail to attract our eyes and challenge our tastes, leading us into the world of subtle feelings and thoughts.
Forgive me, but most of today's works, whether by seasoned artists or emerging ones, somehow show a lack of sincerity and patience. It seems that the modern art community in China has a waning passion for exquisiteness and quality, an attitude that could be attributed to a lack of interest in exploring the unknown spiritual world. As a result, the market is replete with empty and shoddy works.
In my opinion, the New Star Art Festival should go against current trends when selecting young and outstanding artists, who should not be satisfied with just living on the air stolen by the older generation from the west or from history, but should seek inspiration from their daily lives in existing local cultures, which enable them to grow freely and confidently. They should also aim to produce more sincere, vigorous and independent works of art, of greater depth and accuracy, that can stand the test of time.
It's my great honor to present these humble words as an expression of my hopes and respect for the Festival!
About the exhibition
Curator: Joan Zeng
Duration: 2014.11.27 — 2014.12.03
Location: 3/F, 4/F Exhibition Hall of Building 1
Artists: Bao Lei, Chen Jiaying, Chen Xi, Fang Shang, Feng Xinlu, Fu Meijun, Ge Pingwei, Ge Shaojiao, Ge Xiao, Gu Benchi, Guo Kaijun, Guo Lijun, Guo Wenhao, Han Weina, Han Xiao, Han Yuyi, He Fu, Huang Fangqi, Huang Li, Jiang'an, Jiang Wei, Ju Teng, Lan Chi, Li Chuang, Li Jiying, Li Jiarui, Li Ping, Li Zhijun, Li Ziran, Liang Wenchuan, Liao Zhanyu, Lin Yuan, Liu Fei, Liu Limin, Liu Min, Liu Yazhou, Liu Yan, Liu Xi, Long Kai, Lu Chen, Ma Lijiao, Ma Nan, Qi Fenjun, Qiu Fei, Rong Jianwen, Shi Bingke, Sun Ce, Tan Siyuan, Tan Yi, Tang Di, Tian Zhenzhen, Wang Bo, Wang Dagen, Wang Danyi, Wang Gang, Wang Hailei, Wang Haochen, Wang Huan, Wang Huilin, Wang Miao, Wang Weifeng, Wang Yuanyuan, Wu Chunfeng, Wu Jingxu, Xia Jingxin, Xiang Lin, Xu Feng, Xue Xiaoxiao, Yan Mengyang, Yan Zhisheng, Yan Zun, Yan Bingqing, Yang Xiaojun, Yang Bo, Yang Xingjun, Yang Yang, Ye Wenjia, Yi Siqin, Yu Linxiao, Yue Yanna, Zeng Lingxin, Zhang Chugou, Zhang Huiying, Zhang Jing, Zhang Mengliang, Zhang Muchen, Zhang Sheng, Zhang Tieying, Zhang Zhaoying, Zhang Han, Zhao Pulu, Zhao Xuanhong, Zhen Yalei, Zheng Zhesheng, Zhenglong Yihai, Zhong Su, Zhu Xiaopan, Zhuan Tan.
Courtesy of the 1912 The Fifth New Star Art Festival, for further information please visit newstar.artysc.com.
Related posts: