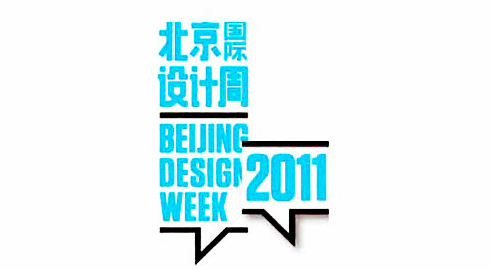 2011 Beijing Design Week & the First Beijing International Design Triennial is scheduled to take place in Beijing from September 26th to October 3rd. It is an initiative of the Ministry of Culture, Ministry of Education, the China Federation of Literary and Art Circles, and the Municipal Government of Beijing. Tsinghua University, Beijing Gehua Cultural Development Group and Beijing Industrial Design Center will jointly hold this event. With international design resources gathered by BJDW, Beijing is expected to move towards a culture-enriched capital with better developed technology-driven design industries, while Chinese design brands play a more influential role in the world stage. The ultimate goal help "Made in China" transform to "Designed in China".
"As Beijing works towards becoming a more environmentally friendly, high-tech and culturally-enriched city, it is clear that design must play a crucial role," says Vice Mayor Gou Zhongwen. "We welcome the world to join us as we move towards a design-driven future." Beijing Design Week has formed an alliance with the London Design Festival in a move that will ensure the best of the capital's content will make a second appearance in China. Director of London Design Festival, Ben Evans said at the announcement of the partnership, "we are very excited by the opportunity to work closely with Beijing Design Week and hope that together we will be able to create new projects that have a global impact."
It is planed that Beijing Design Week to be an annual event co-presented with one famous Chinese design institute. Tsinghua University is the first cooperating partner for the "First Beijing International Design Triennial". Taking "Design Beijing" as its theme, the event is composed of six sections: opening ceremony, Beijing Design Forum, design exhibitions, Guest City Program, Design Hop and Annual Design Award.
The concept of Beijing Design Week, says creative director Aric Chen, is that "it will constitute not just a showcase for China's new crop of designers, but a meeting place and 'laboratory' for trying and discussing new ideas." Many exponents of renowned design weeks from London, Milan, Berlin, Helsinki and Seoul have been invited to participate, along with more than 20 masters of design and about 400 top-level international designers. During Beijing Design Week, a Design Summit will be held for the first time, and a Guest City program will be also launched, with London to act as this year's guest of honour. Similarly, it will be the first time that a Design Triennial will be held in China, and even in Asia.
During Beijing Design Week, more than 130 different activities will be launched, with more than 30 international events and over 90 Chinese exhibitions. The festival venues include about 100 design landmarks in Beijing, such as Tsinghua University, Yonghe Park, China Design Market, Dashilar, 751D•PARK, and Sanlitun Village. The central focus will be Tiananmen Square, which will house a large-scale installation to be unveiled on 1st October, in recognition of the anniversary of the founding of the People's Republic. More than 60 famous brands will be involved, and about 800 international designers will be coming to Beijing. Over 500,000 fans of design are expected to visit 2011 Beijing Design Week & the First Beijing International Design Triennial, with an indirect audience of about 3 million people.
Related posts: