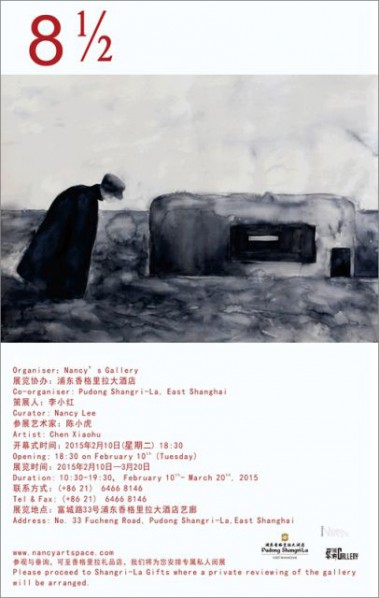 The exhibition, 8½, organized by Nancy's Gallery and Pudong Shangri-La, East Shanghai, curated by Nancy Lee, will open in Pudong Shangri-La,
East Shanghai on February 10th, 2014. 8½ black & white portraits series come from a steam-of-consciousness film named 8½ by Italian director Federico Fellini. During the process of recreation, Chen Xiaohu pays more attention to the facial expressions of characters and certain sophisticated scenes, taking an unique view like a teenager, who is watching, guessing and exploring, filled with curiosity and mystery. Besides the black & white portraits, different styles of artworks such as Forest of Desire series will also be exhibited. The artist is going to share a mysterious world mingled with dreams, recollections, desires and love.
About the exhibition
Duration: Feb 10, 2015 – Mar 20, 2015
Opening: Feb 10, 2015, 18:30, Tuesday
Venue: Pudong Shangri-La, East Shanghai
Courtesy of the artist and Nancy's Gallery.
Related posts: