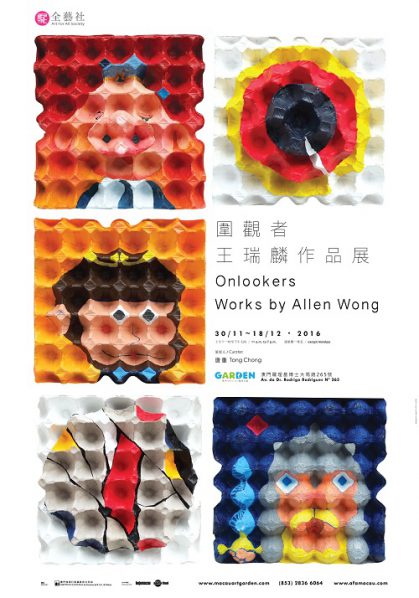 Preface
A hundred years ago, modern art underwent tremendous reform which gave rise to several significant art movements. Ready-made, in particular, flourished in this era and posed a historic challenge and impact on the conception of modern art and its expression, with far-reaching influence on the development of art. Artists were forced to muse on the essence of art.
Now that a hundred years have passed, the art of ready-made has been introduced and utilized in various fields and ideas as a way to reconsider Marcel Duchamp's Bicycle Wheel and Fountain in the light of his subversive, ironic and provocative intention of art, which remains a pertinent criticism of society in contemporary art. The ready-mades themselves, however, are perhaps meaningless in terms of anti-art, anti-aesthetic and anti-tradition.
Marcel Duchamp's assertion that 'all everyday objects are art' suggests the democratization of art, and the idea has been very much materialised. With the popularization of the Internet (rapid collision of thoughts and ideas and the trend of globalization), art is everywhere in our lives – though many are not aware of it. Who would need to talk about art? Maybe anti-art is no longer necessary – instead, we have to deliberate over the association between everyday objects and art and how the engagement could possibly be made.
Ready-mades themselves comprise their initial form and imagery. To evoke a new language of art, one needs meticulous consideration, with which breakthrough and creation are possible. Reshaping ready-mades, the exhibits of Wong Soi Lon in this show aim to seek his very own context of language. In recent years, he has been engrossed in the production paper egg trays – a commonplace, low-priced and simple material which is to be immediately disposed after it is used for its designated function. However, to this artist, rebirth and creation with the item is possible. Wong intentionally breaks through the constraint of 'high art'. Subsequent to disintegration, restructuring, colouring and assembly, the undulating surface generates a variety of spatial layers: it gradually transforms from graphic to cubic, offering a visual impression that changes with respect to the viewers' perspective.
The Journey to the West – Deities & Demons and Teapot series composed by Wong Soi Lon, comprising 19 new works, are on display at this time. Teapot series is jointly composed by Wong and his schoolmates, while Journey to the West – Deities & Demons, a sequel of his Birdcage series, demonstrates the conflict of humanity and society through deconstruction of narratives. Wong attempts to represent the spiritual aesthetics in oriental literati painting from an onlooker's perspective. Dutch artist Enno de Kroon's Egg cubism has greatly inspired and influenced Wong, who often ponders the production of oil painting and ready-mades. Not only does did he consider how pulp egg trays get involved in his creative concept, but he has mastered the skills to cut the trays. From being jittery to following his heart, Wong has apparently found a path of reasoning. He did not aim to imitate others, though he likewise identified the coordinate structure of pulp egg trays, disintegrates and reshapes them before making any rational arrangements. These works are experimental introspection on traditional plastic arts of which imagination is deficient.
As far as I am concerned, Wong Soi Lon is a sensitive and impassioned thinker who works in a low-profile fashion. He is committed to arts, which, to him, is akin to a lover. Wong was impatient when he was small, and his parents discovered that music and painting could calm him down. Painting is a self-cultivation that shapes his temperament. In this way, Wong falls in love with art and this lukewarm relationship has lasted for two decades. Art consoles his heart and listens to his innermost sentiment, and it sometimes entangles with his life. Art has gone beyond itself by giving strength and reason for his creation.
Viewers' experience of art may be affected by objective factors such as form, age, place and mood. I am convinced that the conversation between art works and viewers requires empathy. Sometimes people participate in arts though they are just onlookers. When art plays its role through contemporaneity and functionality, just stay with it and quietly feel with all your heart.
Tong Chong
Curator
About the exhibition
Opening: 2016.11.30-12.18
Venue: AFA, Macau
Courtesy of the artist and AFA, for further information please visit www.afamacau.com.
Related posts: