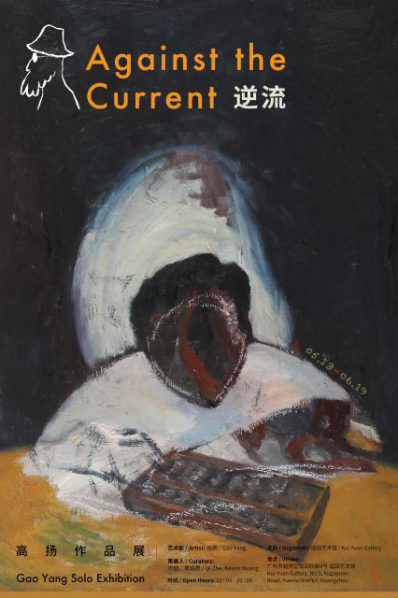 Real artists are not cultivated from trainings. They are born artists, chosen by destiny. Their works do not gradually acquire maturing states, and instead they are suddenly furnished with bright brilliance. Self-refinement is vital way of artistic pursuit deep beneath the surface.
This collection of works is extremely intense as if the young artist Gao Yang has the heart ripped out of his chest, shown his beating heart with thick red blood pouring out. These pieces have demonstrated Gao Yang's almost primal instincts, so alive and powerful, with no disguise. Gao Yang has never expected everyone to understand himself. He uses his own eyes to see, speaks in his own language, and portray in the most direct way. He well understands that, the more simple the compositions and forms are, the more clear his spiritual direction is, and thus results in more thorough visual and spiritual effects for the viewers. He freely adopts oil or ink for materials, creates with three-dimensional forms or two-dimensional surface, and even plays with readymades and other modeling materials. In all works shown in this exhibition, Gao Yang's artistic vibe is presented everywhere.
Gao Yang is a unique case, one that is very difficult to replicate, for his accomplishments as well as limitations have reveal important lessons for all of us in the art world today.
About the exhibition
Dates: May 13, 2017 – Jun 19, 2017
Opening: May 13, 2017, 15:00, Saturday
Venue: Kui Yuan Gallery
Courtesy of the artist and Kui Yuan Gallery, for further information please visit www.kuiyuangallery.cn.
Related posts: