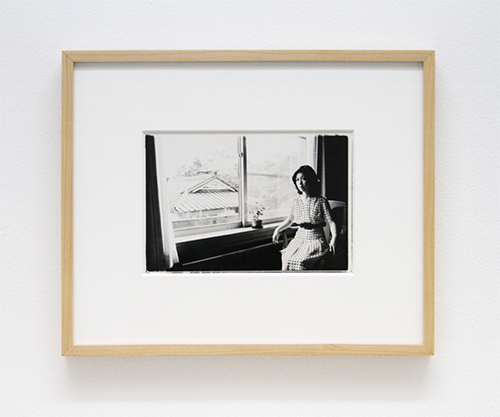 AISHONANZUKA Hong Kong is pleased to present the first solo exhibition by Nobuyoshi Araki from 13th December 2014 until 18 January 2015.
This first Hong Kong exhibition presents approximately 10pieces of valuable vintage print at that time from the series "Theater of Love" which was taken around 1965. Also this exhibition showcases approximately 10pieces of selected modern print from Araki's most famous photobook "Sentimental Journey" which was published at his own expense on 1971.
Araki's beloved wife Yoko Aoki (maiden name) was appeared in the "Theater of Love". Around 6 years later Araki published "Sentimental Journey" which recorded his honeymoon with Yoko Aoki. Through these two series, people can feel the characteristics of Araki's work "intensive relationship with the object" and Araki's style of love.
Nobuyoshi Araki was born in 1940 in Tokyo. After his graduation from Chiba University's Department of Photography, he worked as a cameraman in an advertising department from the company Dentsu. His photographic project "Satchin" published in 1964 earned him the first Taiyo Award. He was married with Yoko Aoki in 1971, then published the photobook "Sentimental Journey". After that he published more that 400 pieces of photobook and won lots of rewards.
Main exhibitions are "Journal intime" Fondation Cartier pour I'art contemporain (1995) "Sentimental Photography, Sentimental Life" Museum of Contemporary Art, Tokyo(1999) "Nobuyoshi Araki" Stedelijk Museum voor Actuele Kunst (2000) "Hana- Jinsei" ,Tokyo Metropolitan Museum of Photography (2003) "Self, Life, Death", The Barbican Art Gallery (2005) "Nobuyoshi Araki Photobook Exhibition: Arākī", IZU PHOTO MUSEUM (2012) Etc.
This exhibition has been produced in collaboration with Mark Pearson, Zen Foto Gallery.
About the exhibition
Duration: 13 December 2014 – 17 January 2015
Venue: AISHONANZUKA
Courtesy of the artist and AISHONANZUKA, for further information please visit http://aishonanzuka.com.
Related posts: