In 2013 "ART FOR THE MASSES" invited contemporary Chinese artists Xiang Jing, Qu Guangci and Taiwanese performers Lin Hsiu-wei and Wu Hsing-kuo to work together with the concept of "I" and "us." Each group interprets the other's works through body, video, and sculpture, while discussing creation and life. They also bring the viewers' experiences into the process, asking them to face "I" with an artistic attitude.
"I. Us" is a conversation piece shared between four artists that includes their inner dialogues. It is about me; but it is also about us. Xiang Jing presents the perception and resonance of self-existence with a whole new "To Us". Qu Guangci leads the viewers to experience the original passion for beauty and inner discovery by returning to the self. Wu Hsing-kuo and Lin Hsiu-wei embody the real "us" in the performance of "I Us." After pulling open the drawer and playing the video, viewers can see the real state of these two artists. Their video combines traditional film and modern 3-D techniques to present their performance in three dimensions. They dance between the virtual and the real, the past and the future, allowing their work to travel freely between the performance, the stage, and the audience. Moreover, viewers seem to breathe in coordination with the dancers while watching the film. Similarly, they share the life experiences of Xiang Jing and Qu Guangci.
No single "I" or "us" can be separated from the collective. Everyone faces the same emotions of love and hate, the same agonies, the same pursuit of happiness I Us brings everyone's experience of "I/us" into the field of artistic creation. While centering around the dual topics art and life, these four artists invite the viewers to face "I" with an artistic attitude, to experience the invaluable accumulation of life experiences, and to anticipate what will come next.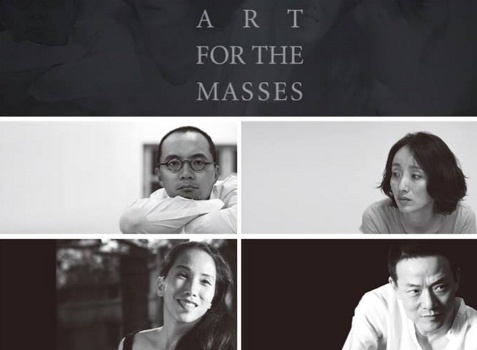 About the exhibition
Duration: 6 Dec 2013 – 5 Jan 2014 11:00-20:00
Venue: MOT/ARTS
Tel: 886-2-87727178
Add: 3F No. 22, Fuxing South Road, Taipei City, Taiwan
Courtesy of the artists and MOT/ARTS, Image Courtesy MOT/TIMES, for further information please visit www.motstyle.com.tw.
Related posts: