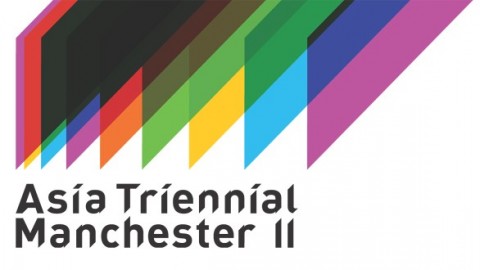 The only event of its kind in Europe, the ATM brings work by 40 artists from 13 Asian countries to Manchester – spotlighting an emerging art market the west is only beginning to understand.

Work­ing at a local level the artists attempt to define new insti­tu­tional mod­els and meth­ods of art pro­duc­tion that work effec­tively on a local level but also make a con­tri­bu­tion to the global dia­logue.
Asia Triennial Manchester 11 (ATM11), the UK's only Triennial, is a vibrant and exciting showcase of current contemporary visual art from Asia, initiated and led by Shisha, the UK's International agency for contemporary South Asian visual arts. It is a fes­ti­val of visual cul­ture that fea­tures a series of exhi­bi­tions, com­mis­sions and inter­ven­tions by inter­na­tional and UK artists explor­ing the theme of Time and Gen­er­a­tion, pre­sent­ing new site-specific work along­side work not seen before in the UK, and chal­leng­ing stereo­typ­i­cal view­points of con­tem­po­rary Asian artis­tic practice. Shown at venues across the city from 1 October to 27 November 2011, this feast of visual culture features exhibitions, commissions and film by internationally renowned artists and directors including Rashid Rana, NS Harsha and Brillante Mendoza.
In 2008, Shisha launched the UK's first Asian Art Triennial, ATM08, in Manchester, in partnership with Castlefield Gallery, Chinese Arts Centre, Cornerhouse, The International 3, Manchester Art Gallery and Manchester Metropolitan University as a new long-term programme of contemporary arts and crafts by artists from Asia, the UK and the Asian diaspora. ATM08 featured 5 stunning venue-based exhibitions, 23 site-specific new commissions, innovative residencies and publicly-sited work by 18 artists from across Asia inspired by Manchester and its communities. 848 participants were involved in the ATM08 programme which reached an audience of nearly 400,000 people.
Exciting new commissions as reported by asiatriennialmanchester.com include:
The International 3 is working with performance artist Enkhbold Togmidshiirev from Mongolia. Raised in a nomadic family that has been breeding horses for generations, he now teaches at Ulaanbaatar's Institute of Fine Arts. For his performances, Enkhbold uses his own scaled down, self-built version of a ger, the traditional Mongolian mobile circular living structure. Hosted initially by Manchester Museum and then by Islington Mill, he will move his ger from site to site using performance to reveal and reflect on his heritage, its culture and traditions in relation to the contexts in which he finds himself.
New work by Adeela Suleman will be shown in Manchester Cathedral. Karachi-based Suleman often dwells on the reality of the death and destruction around her yet this work is in no sense documentary – it does not seek to explain the contemporary political situation in Pakistan. There is no moral lesson to be taken away from these works; instead there are a series of symbols that hover between the mystical, the everyday and the autobiographical, each seemingly linked in a free-wheeling narrative that links life, death and a paradise that is not all that was promised to be.
Artists Tasawar Bashir and Brian Duffy present Silsila, a Sufi-inspired cosmic journey in sound in the new £3 million Discovery Centre at Jodrell Bank, home of the giant Lovell telescope. This new installation commissioned by Shisha will further develop ideas from Brian Duffy's earlier project The Optophonic Lunaphone, a device that changed starlight into music. An endless musical algorithm will translate data sourced from stellar events such as, cosmic background noise, star formation, pulsars, solar plasma, and light from galaxy clusters, and combine it with the voice of Nusrat Fateh Ali Khan, arguably the greatest qawwali singer of the modern era.
5 Places, a partnership between Bury Art Gallery and Metasenta in Melbourne, creates a sequence of shows in five locations around the world linked to ideas of artistic mobility and new ways of engaging with place and identity in a globalised culture. For ATM11, Bury's 5 Places is guest curated by Irene Barberis of Metasenta and features two Chinese artists Shen Shaomin and Tam Wai Ping.
Manchester Craft and Design Centre showcases a series of cultural exchanges by pairs of makers from India and the North West of England in Made For Manchester.
People's History Museum hosts Memories, an exhibition exploring generations and journeys in relation to migrant communities settled in Cheetham Hill, North Manchester. Paintings by J Chuhan respond to people and the sense of an interior life rich in experiences within the everyday environment of shifting cultural heritage.
Visit asiatriennialmanchester.com for details.
View the Chinese Version here
Reports related to this:
1. Drawing Outside the Lines by creativetourist.com ;
2.Asia Triennial Manchester 11 announces first wave of artists and commissions for 2011 by Art Fairs International.com
Related posts: