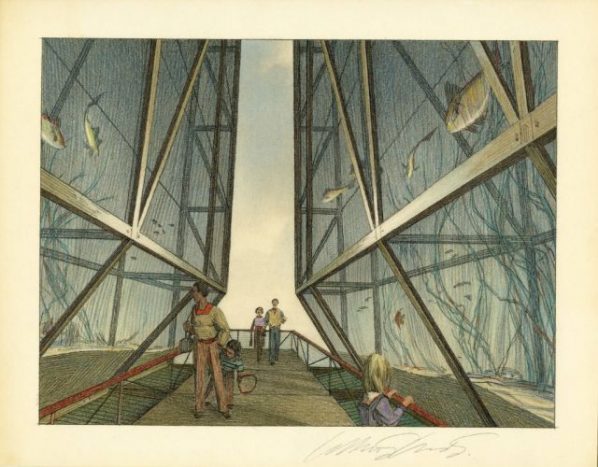 On the occasion of the 16th Venice Biennale of Architecture BANK presents The Legacy of Architectonic Futurism – a group show that honors the visionary and fantastical spirit of architect, Lebbeus Woods (1940-2012). Woods was an architect whose politically charged and provocative illustrations were designs of systems in crisis: the order of the existing being confronted by the order of the new. This exhibition showcases Woods' unconventional productions together with artists and architectural agencies from around the world whose works imagine a future urban reality.
About the exhibition
Dates: Jun 15, 2018 – Aug 12, 2018
Venue: BANK
Artists: Pierre Jean Giloux, Na Buqi, Michael Najjar, Neri & Hu, Open Architecture, Lore Vanelslande, Maik Wolf, Lebbeus Woods, You Jin
Courtesy of the artists and BANK.
Related posts: