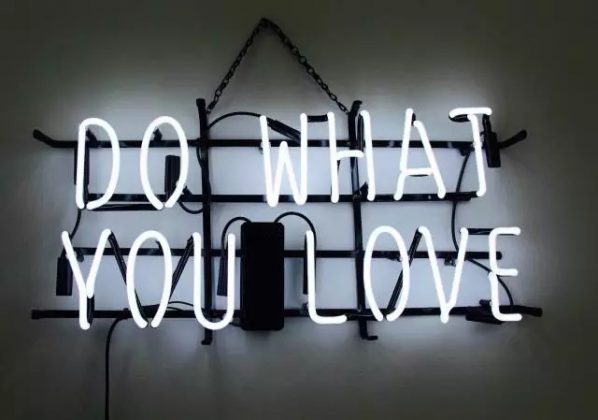 798 is a vibrating art district located in Beijing—galleries and art shops gather at this once abandoned train station and factory after a reconstruction in the early 21st century. Similar to Chelsea and the SOHO area in New York City, 798 has been recognized by art lovers all around the globe. Celebrated artists such as Andy Warhol, Fanzhi Zeng, Yoko Ono and so many others have held their exhibitions in galleries at 798.
Is it possible for a younger generation of artists to exhibit their work at this thriving place? It might seem unbelievable, but a group of students here at BCIS has made it happen. The Banana Arts Exhibition featuring artworks by young artists in Beijing was held at the Art Depot in 798 last weekend. Beginning in spring of 2014, each year amazing works of young artists in Beijing are assembled for a good cause. Last year, the money raised through selling products and artworks was donated to moms in Africa to help them give birth to healthy babies.
This year, Banana Arts cooperated with another student-led organization, the Migrant Children's Foundation. Money raised this year will go to helping migrant children in Beijing who are unable to spend their childhood with their families. Together with Banana Arts, they will be able to provide migrant children with a better education and a brighter future.
Now let's hear what one of the organizers of Banana Arts has to say about this year's exhibition.
Q: How do you think the Banana Art Exhibition turned out this year?
The exhibition turned out great! So many people showed up and we got really great feedback as well! A lot of them were surprised we're high school students.
Q: Many visitors of the exhibition say that the exhibition was very successful and remarkable, they had never realized that teenagers these days have such talents concealed inside them. What's your opinion on this year's exhibition?
We've gotten a lot of similar comments as well, honestly, I've had times where I've doubted myself and wondered whether or not we'd be able to make it, but we did! Indeed, there are a lot of talents out there, and all the artists of the artworks that we've exhibited are extremely talented and have a very bright future ahead in art.
Q: What would you consider as the major difference of this year's Banana Arts Exhibition with last year's?
The major difference this year is that instead of having the event at the ECC, we've decided to host the event at 798 this year, and the results were quite amazing.
Q: Please tell us a behind-the-scene-story that touched you the most throughout your engagement with the organizing process.
This last week was the most touching, everyone was working together and working their hardest to get this exhibition ready. Friday night was probably the day that touched me the most. When we were putting up the artworks and everyone was working together as one, we were all thinking, "we did it, we did this".
The success of this event and the ideas behind it have all freshened the mind of local people. They were extremely impressed by the talents of young artists nowadays. Let's have a look at what they think of the exhibition!
"I can't believe that all these artworks were created by high school students! I'm impressed, they are so professional and creative."
"Looking at these pieces created by young artists has given me a chance to better understand the young people in our society. I particular enjoyed the artworks created by Chengcheng Cui. The method used to convey the message is very unique."
"I love how this exhibition is organized! I am still stunned by the fact that this has been made possible by a group of high school students in Beijing. I also adore the concept behind Banana Arts. Art is often used for charity and to raise money in the adult world, however, it is impressive to see how young people—teens—today can do this as well!"
Editor: Annie Zhuang
Proofread: Alison Huang
Translator: Arvin Cong, Vivian Jin, Diana Dong
Photographer: Candy Sun, TT Lin, Channing Liu
Courtesy of BCIS, for further information please visit www.bcis.cn.
Related posts: