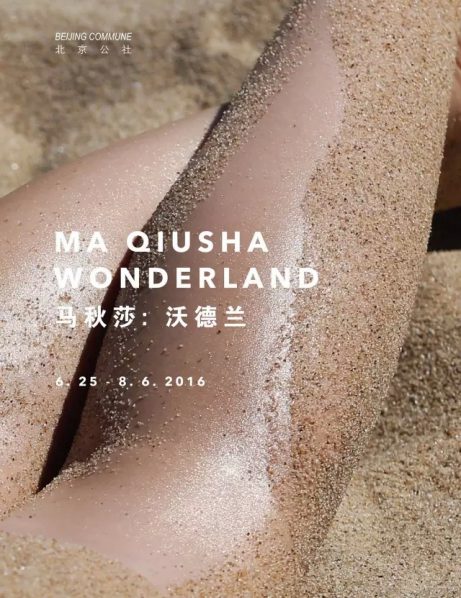 Beijing Commune is pleased to announce the opening of Ma Qiusha's fifth solo exhibition "Wonderland" at the gallery on June 25th, 2016. The exhibition will continue until August 6th, 2016.
Ma Quisha's diversified art practice encompasses video, photography, painting and installation. Relating interestingly and cautiously with the petty realities of daily experience, her works reveal strange imagination concealed beneath the surface of the mundane. In her upcoming solo exhibition "Wonderland", Ma Qiusha is going to shown a series of new video and installation works that she made for the show.
Ma Qiusha was born in 1982. She received her BA in Digital Media Art from China Central Academy of Fine Arts in 2005 and MFA in Electronic Integrated Arts from Alfred University in U.S. in 2008. She currently lives and works in Beijing. As one of the most dynamic figures of the emerging generation in China's contemporary art scene, Ma Qiusha have been showing widely in the international art scene. Her works have been shown at Tate Modern, UK; Groninger Museum, the Netherlands; Kunsthalle Düsseldorf , Germany; ZKM(Center for Art and Media Karlsruhe), Germany; Borusan Contemporary, Turkey; Contemporary Arts Museum Houston, U.S.; International Contemporary Art Foundation, Bergen; the Chinese Arts Centre, UK; Stavanger Art Museum, Norway; Ullens Center for Contemporary Art, Beijing; Minsheng Art Museum, Shanghai; OCAT, Shanghai; National Art Museum of China; and Art Museum of Central Academy of Fine Arts, Beijing, etc. Her recent exhibitions include "Moscow International Biennale for Young Art"at Museum of Moscow; group show at Daimler Art Collection and "Wechat" Wesleyan University, etc. She was nominated for the Pierre Huber Prize (2014) and "Young Artist of the Year" by Award of Art China (AAC) in 2013.
About the exhibition
Date: June 25 – August 6, 2016
Venue: Beijing Commune
Courtesy of the artist and Beijing Commune, for further information please visit www.beijingcommune.com.
Related posts: