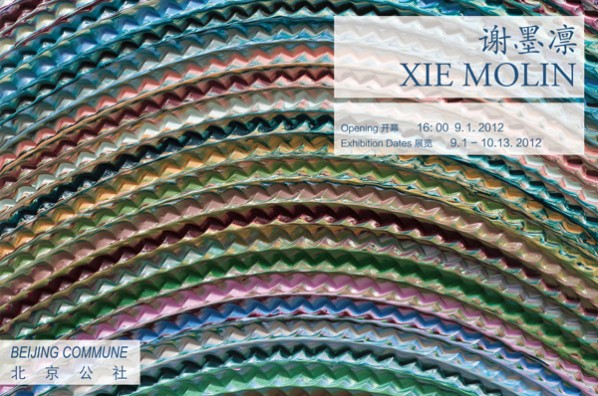 Xie Molin's first solo show at Beijing Commune opened on September 1, 2012. Xie's abstract paintings have taken computers and machines as his creative tools, which gradually attract more and more attention in the past few years. The eleven works at this exhibition in different sizes feature his latest achievements in art. From his white antithetical work, "Gradual Change No. 3" which extends as far as four meters to his smaller sized work "Rainbow No.1" with superposition of rich colors, Xie continues to use the triaxial linkage painting machine he invented by himself, combing the fine manual process as other laborers while trying to conduct his further experiments on the expressive force on canvas.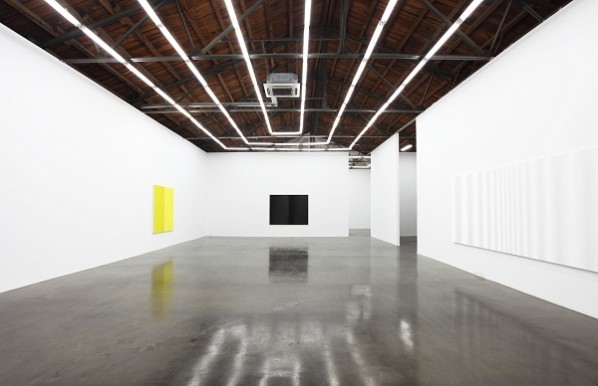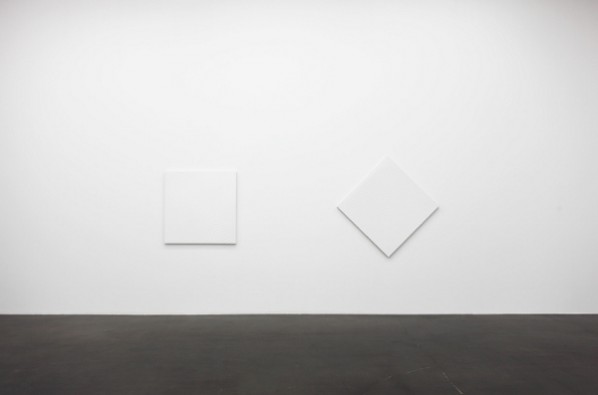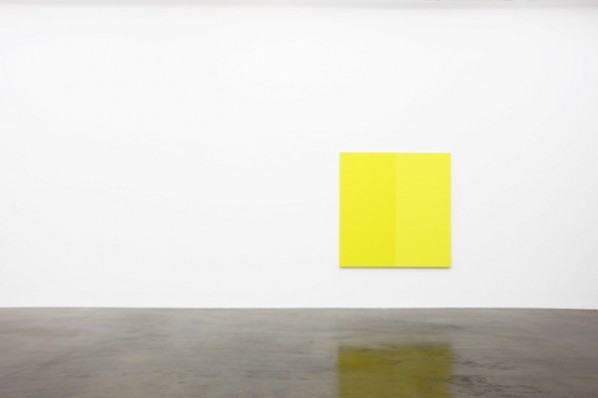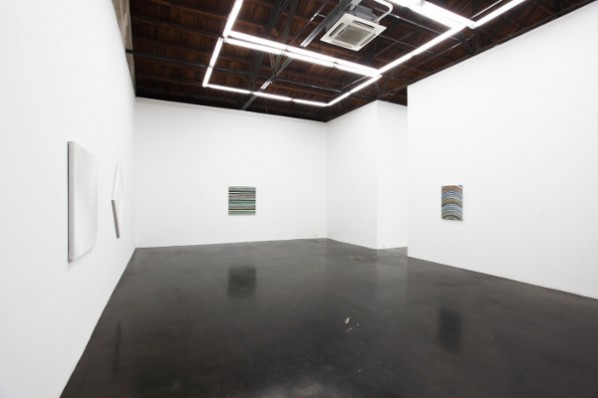 Xie Molin was born in Zhejiang in 1979 and he graduated from the Mural Department at the Central Academy of Fine Arts in 2003. He started to create art with cutting plotter in 2004. He has pursued his master degree of painting at Edinburgh Academy of Fine Arts from 2005 to 2007. In this period, the artist has clearly released out his interest in machine painting as well as related research and development. After years of traditionally academic education in China, Xie does not lost interest in this antiquated technique, what's more the significance of "painting machine" as the extension of his painter's hands means more important thing for him. His embrace with the "machine" is derived from his needs to present a more accurate form of painting rather than from a conceptual sense. The machine paintings of Xie Molin display abstract and meaningless patterns for now. The artist intends to lay aside the considerations on the images and contents of the paintings instead he brings formal purity with the strong sense of order in the patterns to his creations.
About the exhibition
Dates: Sep 1–Oct 13, 2012
Gallery Hour: 10:00-18:00 Tuesday-Saturday
Venue: Beijing Commune
Address: Beijing Commune, P.O.Box 8503, 798 Art Factory, 4 Jiuxianqiao Road, Chaoyang District, Beijing100015, China
Phone: +86 10 8456 2862
Courtesy of the artist and Beijing Commune, for further information please visit www.beijingcommune.com.
Related posts: