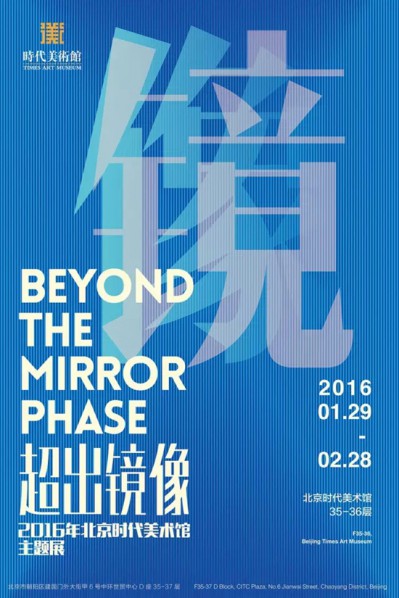 In the current epoch, although the visual production and landscape manufacturing around current life is still a developing career, people have never stopped focusing on the aesthetic form, as well as the discussion and creation of artistic ontology, it is a fact that they have been perfectly verified in the field of art, along with the change of times, the painting has been gradually broken away from the irony of timeliness of the artistic form, and has turned to the autonomy of aesthetic form, along with personal mental tension, a variety of formal language experiments gives modern art, especially painting, a strong visual sense, whatever the realistic narrative textual images, or the tempering and reconstruction of the image language and even the dispelling of image and form, the painting language presents the artists that are pursuit of the infinite charm of language as well as the practiceon different themes and from different perspectives. In addition, in terms of thematic consciousness, for the contemporary Chinese painting at the turn of the century, the artists' expression provides a depth of individual psychological experience, especially the themes on the inner conflict between individuals and social reality, the natural contradictions, loneliness and anxiety between different social groups become the main narrative subjects, which offers us a way to understand present life and aesthetics on certain levels.
Therefore, the Chinese New Year thematic exhibition entitled "Beyond the Mirror Phase" selects the works by more than 90 contemporary artists in the collections of the museum, including the outstanding works by Yin Chaoyang, Ji Dachun, Cui Xiuwen, Chen Ruobing, Yang Xinguang, Liu Yonggang, Yan Heng, Cai Lei, Liu Weitao, Shu Hao, Kang Ni, Wu Didi, Yi Rui, Tian Wei, Zhang Pengye, Wang Rongzhi, Liao Xiao, Yan Chao, Shi Erjun, etc., through their works, with the levels of the exploration of artistic language and thematic clues, it introduces the public to a multi-level sociological thinking, and the observation of life through dramatic social changes.
About the exhibition
Duration: January 29 – February 28, 2016 (it was closed on February 6to February 15 during the period of Chinese Spring Festival)
Venue: Times Art Museum, Beijing, F35-36
Artists:
Cai Lei, Zeng Qian, Chen Bijun, Chen Guanglong, Chen Liang, Chen Ruobing, Chi Yinghong, Cui Xiuwen, Dong Chunfeng, Dou Liangyu, Duo Lan, Fan Xuexian, Gao Sihua, Guan Jun, He Yongxing, Huang Jingzhe, Huang Nuoting, Huang Yan, Ji Xiaofeng, Ji Dachun, Kang Lei, Kang Ni, Kang Wenfeng, Li Bo, Li Fayou, Li Lei, Li Mu, Li Yajie, Li Yaoyao, Li Yijia, Liao Bangming, Liu Weitao, Liu Yonggang, Liu Yujie, Lu Pei, Markus Lüpertz, Liao Xiao, Mattia Baldi, Ma Yu, Mo Xiliang, Nan Fang, Niu Dai, Shi Erjun, Shu Hao, Shu Yi, Sun Yuan, Tao Jianmin, Tian Wei, Tong Yaowen, Tu Shaohui, Wang Mingqiang, Wang Hao, Wang Rongzhi, Wang Xiaofei, Wang Xunbo, Wen Jie, Wu Didi, Wu Jie, Xie Zhongxia, Xu Dongqing, Xu Weiqi, Yan Heng, Yan Chao, Yan Shizhong, Yan Yaya, Yang Cheng, Ye Fang, Yang Xinguang, Yi Rui, Yu Shengwen, Ye Xin, Yin Chaoyang, Yuan Wenbin, Zha Ba, Zhan Yang, Zhan Jinjuan, Zhang Congyun, Zhang Meiping, Zhang Pengye, Zhang Qikai, Zhang Weina, Zhang Wenrong, Zhang Xiaopeng, Zhang Xue, Zhang Yu, Zhang Zhang, Zheng Yuanwu, Zhong Mingfeng, Zhu Nan, Zhu Xingguo, ZhuXiaoran (in alphabetical order by last name).
Courtesy of the artists and Time Art Museum, translated by Chen Peihua and edited by Sue/CAFA ART INFO.
Related posts: