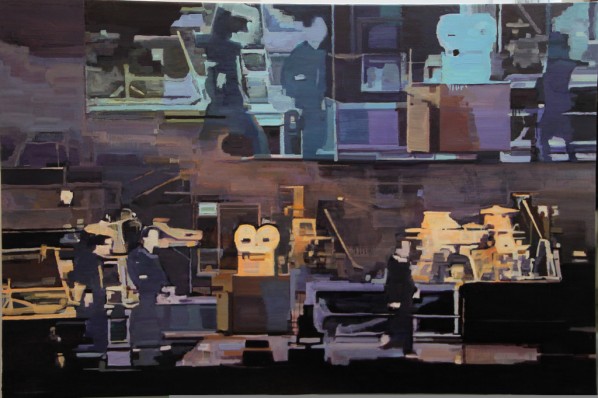 The multiple-faceted realism has always been neglected while the pattern of art has been variously focused on. Consciousness has been drifting between the ideal romanticism and realism; while the phenomenon emerged out of the process, all the activities of consciousness seemingly has become meaningless. The depth of exploring the consciousness out of art works naturally became a kind of overwhelming risky adventure, in which audience can certainly enjoy the fun and humor. At this point art has become no longer far from us, instead, it has become refreshingly magnificent to us.
The exhibition includes various artistic forms: paintings, sculptures, videos, and many other forms of mixed media. One could find rich elements which constitute different consciousness in all of the works. These elements may press, overlap each other, some of them even have been repetitively destroyed and rebuilt. The mechanical exhausting process of art creating shares the common with meditation, only the one who understand could be keenly aware of its meaning.
About the Exhibition
Title: Blind Spots–Group Exhibition of Young Artists
Duration: 2012.04.12 – 2012.05.18
Curator:Simon Wang
Opening Reception: 2012-04-12
Artists: Guan Xiao, Hu Qingyan, Han Bing, Hu Xiaoxiao, Yuan Yuan, Li Qing, Song Jiayin, Zhang Xinjun, Zhang Yexing ,Zhan Chong,Dong Yuan
Courtesy of the artists and Gallery Yang, for further information please visit www.galleryyang.com.
Related posts: