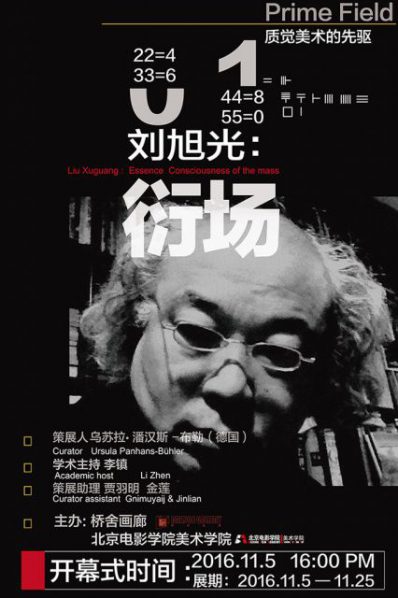 The "Prime Field" is the key to associate of self and consciousness expression. It is nihility in oriental religious philosophy. There are lots of field between being and nought, relativeness and absoluteness, just absolutely nihility is the real prime field. It is like a mirrior reflects our daily life between being and nought, so then the symbols and images directly in the visual.
From the existence and time to ask the significance of existence. It is accoding to "time" and "space" to explain. In the prime field, not only the space which foundmental consciousness and image, but also affection and ambition, the subjective and objective world in which all phenomena are established.
Expression of space, time, buddhist mood, morality, color, symbol and essential in Chinese thinking order based on concept of art essence. And explore on the selfdiscipline of modern art. The ontological problem of spiritual core and essence, construction of a unique visual style in the study of the relationship between the shape of the visual, think about how in the visual field of news organs crack Abstract schema to return to nature.
"Buddhist mood" is also avisual experience in Zen and science and mysticism arouses a wide spread interest and reading of "prime field" solution. And concerned about the relationship between the contemporary and historic of art. In the collision of the eastern and Western ideas, Leibniz found the 01 concept in the Eight Diagrams. This encounter is very important to bring the digital age of human sharing. At the same time, it also brings us infinite creative space in the visual arts.
Nowadays, "Prime Field" return again, is not a sink; the contrary, is in accordance with the historical timing and development. And that in the moment is to conceal the strong science and technology. Our brains in addition to the uniform distribution of information on the Internet, it has often been distorted thinking.The return of the significance of our understanding of the number of new, and found that the new space will be possible to change our future fate.
About the exhibition
Dates: Nov 5, 2016 – Nov 25, 2016
Venue: Bridge Gallery
Courtesy of the artist and Bridge Gallery, for further information please visit www.bridgegallery.cn.
Related posts: