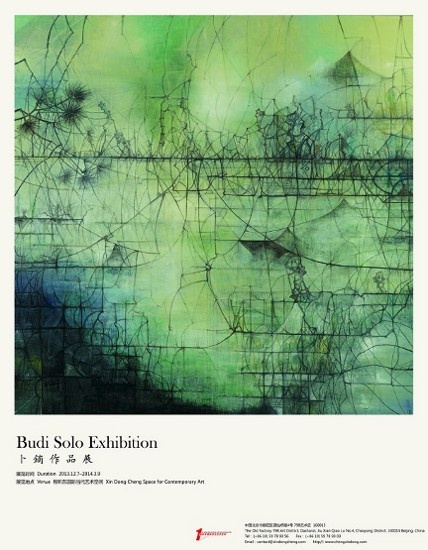 Born in 1970, Bu Di has studied painting with his father since his chilhood and he is keen on Chinese traditional culture and the arts, especially Buddhism, he then spent years researching and collecting them. Bu Di is deeply influenced by ancient Chinese literati and their aesthetic ideals in recent years his focus has been mainly on oriental cultures and their own understanding and perception of art forms.
For his first solo show at Xin Dong Cheng Space for Contemporary Art, Bu Di showcases in one of the most interesting art exhibition in Beijing this year, a range of paintings whose visual strength depicts all the components of traditional oriental culture, Buddhism yet englobed by contemporary mastering.
About the exhibition
Duration: Dec 7, 2013 – Mar 9 2014
Venue: Xin Dong Cheng Space for Contemporary Art
Opening: Dec 7, 2013 Sat 15:00
Opening Hours: 10:30-18:30
Tel: 010-59789356
Add: 798 Art District, Dashanzi, No.4 Jiu Xian Qiao Road, Chaoyang District, Beijing
Courtesy of the artist and Xin Dong Cheng Space for Contemporary Art, for further information please visit www.chengxindong.com.
Related posts: