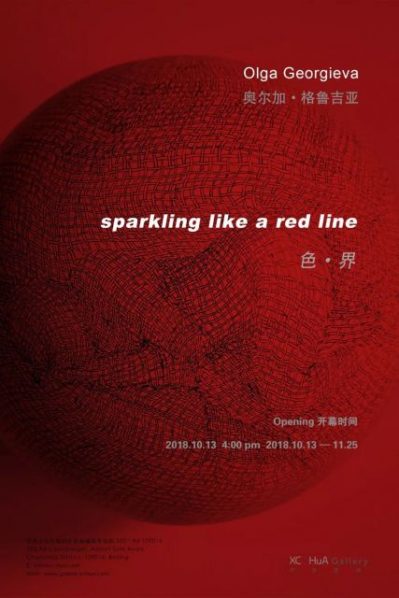 Born in Bulgaria in 1986, Georgieva currently lives and works in Vienna, Austria. Olga Georgieva's works cover painting, installation and many other fields. Using an open and bold perspective to face the individual's introverted thinking and external relations, red line as the basic element, showing precise relationships with dynamic multi-way: She often expresses the relationship between people in the works, or the "story" that occurs in front of her. Red in the work represents the connection between people in the picture and at the same time the isolation and separation. It also represents a private fortress that each of us has built for ourselves. In a deeper sense, red can also be understood as a rational rule and a boundary between individuals and the outside world.
For the exhibition Olga Georgieva created a new swing installation named "pai gow", 28 swings and 28 domininoes will form a new but traditional game along with works she created in the last view years in Vienna. During the opening she will perform a live painting in the gallery revenues with the intention of capturing of capturing the manners and costumes of the visitors. The painting will constantly expand and the visitors will experience their disappearence in the course of the opening and at the same time get a glimpse through the diversity of her work.
About the exhibition
Dates: Oct 13, 2018 – Nov 25, 2018
Venue: XC. HuA Galleries
Courtesy of the artist and XC. HuA Galleries.
Related posts: