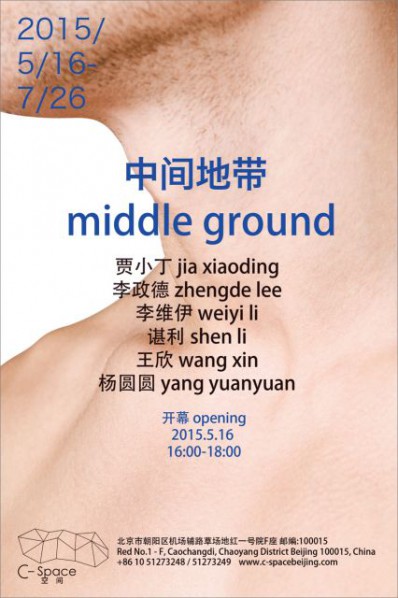 C-Space is pleased to present a new group exhibition – Middle Ground, showcasing a wide rage of mediums including photography, video installation and web-based works from Jia Xiaoding (1979, Hebei), Zhengde Lee (1976, Hunan), Weiyi Li (1987, Changsha), Shen Li (1985, Shanghai), Yang Yuanyuan (1989, Beijing) and Wang Xin (1983, Shanghai).
"Middle ground" here does not connote compromising opinions but a common ground shared between a generation of artists living in the aperture between nostalgia and capitalism, like the many shopping malls erected across cities, sheltering sparse visitors, on the streets where historical architectures have been demolished over the years. There is a certain kind of melancholy affiliated with the word "nostalgia" – a sense of romanticism evoked by reminiscence, the will to hold onto the past. While capitalism is portrayed as an enemy against humanity, it is an inevitable part of our lives. As practitioners struggling against the tide of consumerism and the saturation of the art market, this origin of stress, or the blatant acceptance of this fate, also acts as a source of inspiration and motivation.
Middle Ground opens this Saturday May 16, 2015 at 4pm, through July 26, 2015.
About the exhibition
Dates: May 16, 2015 – Jul 26, 2015
Opening: May 16, 2015, 16:00, Saturday
Venue: C-Space
Courtesy of the artist and C-Space, for further information please visit www.c-spacebeijing.com.
Related posts: