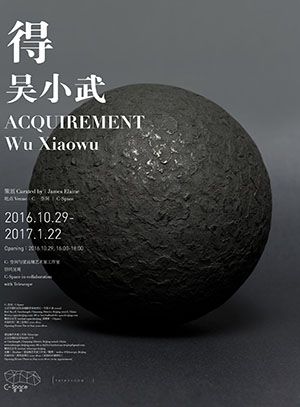 C-Space
is pleased to announce the opening of Acquirement, the first solo exhibition of Wu Xiaowu at the gallery. Wu Xiaowu was born in Zhuzhou Hunan in 1985. Included in the exhibition are his paintings, drawings, sculpture, photos and installations. Acquirement as a working method:
Acquirement is faced by conealment,
Concealment is everywhere.
In the mountains,
In the deep,
In the body,
As well as in life itself.
Acquirement is another form of concealment.
It is pain.
It is ruthlessness.
About the exhibition
Dates: 2016.10.29 – 2017.01.22
Venue: C-Space
Address: Red No.1 – F, Caochangdi Chaoyang District, Beijing 100015, China
TEL: +86 10 51273248/51273249
Related posts: