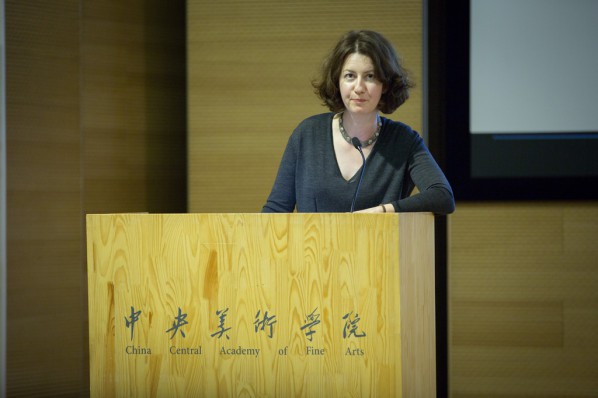 At 6:00pm on February 27, 2014, session one of "Contemporary Curating" the series of biennale lectures "Seeing and Curating" was held at the Auditorium of CAFA Art Museum, and the speaker was the associate professor Leigh Markopoulos from California College of the Arts, in the following days, CAFA Art Museum launched a series of biennial academic activities.
Leigh Markopoulos was formerly the director of Rena Bransten Gallery in San Francisco, and went to San Francisco to take up the position of deputy director of the CCA Wattis Institute for Contemporary Arts. Prior to that, she was an exhibition organizer at the Serpentine Gallery in London and at the Hayward Gallery. She has curated numerous exhibitions, including most recently "Love is a Stranger" at the Creative Growth Art Center in Oakland, USA, and has organized over 50 exhibitions ranging from solo shows of Richard Artschwager, Dan Flavin, and Brice Marden to major group exhibitions such as "Monuments for the USA" and "IRREDUCIBLE: Contemporary Short Form Video". Markopoulos is a regular contributor to the online journal Art Practical and has also worked on numerous writing and editorial projects.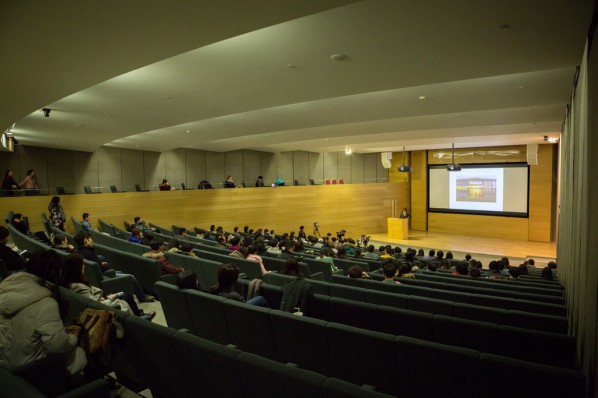 Leigh Markopoulos mainly shared related information and experiences of the graduate program of curatorial practice of San Francisco in the lecture, as well as a reflection on the field of curatorial education.
The Graduate program of curatorial practice of California College of the Arts was deeply rooted in the urban background of San Francisco, such as the culture of experiment, and spirit of cooperation, which had been advocated by the city. Setting up the curriculum with the insistence of such an idea: the curatorial graduate program wasn't a shortcut to substitute curatorial practice, but to offer curators an educational opportunity to learn about the rich knowledge of curatorial history, modern art history and theory, so that curators had a chance to conduct precious curatorial experiments in the related educational background.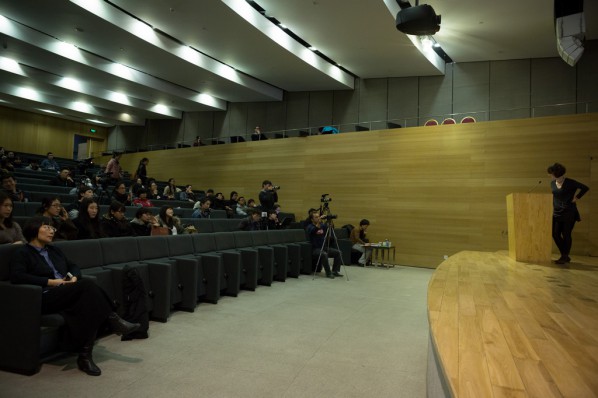 Borrowing the view of "Permission to Fail" by Bailey, the curatorial graduate program of California College of the Arts didn't aim to build a perfect artistic career in education, but to offer the students an experimental environment, and making allowances for failure. Through the memories of Singerman written in "Artistic Topics: How to Cultivate Artists in the American Universities", Leigh Markopoulos reiterated: Students who accepted education in school, demanded that they keep a distance from their naive selves that appear before education, and strive to understand different thoughts and feelings of different artists. They offered many classic books including "A Brief History of Curating". It wasn't aimed at teaching them how to become a successful curator, but through reading these books on history, they learned how to keep a distance from history, how to better realize their position.
Seen from the perspective of theory that teachers and students are equal in intelligence, curatorial education, and even the whole artistic educational field should abide by the philosophy that guides students study through their use of their styles. Leigh Markopoulos emphasized the importance of looking and believing that appreciation has something in common with curatorial activities, for example, they are both in need of a pair of trained eyes, of visual memory, being sensitive to the texture, meanwhile showcasing artworks of different styles.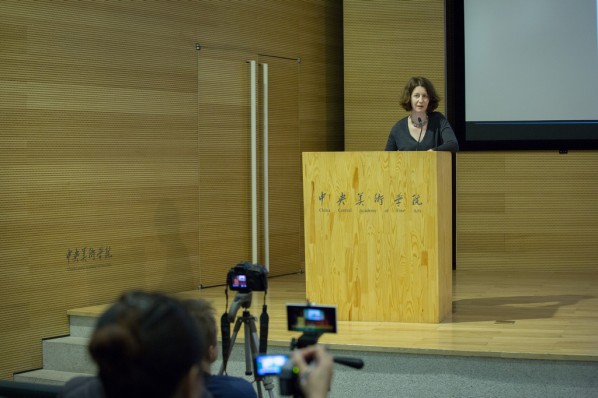 San Francisco was rich in cultural resources, where a large number of arts groups supported the gleaming art circle, as it offered an opportunity to more curators and art historians to discover and explore. From the anarchist group performance to the mechanical performing art group, the surviving group laboratory, etc., that had once been active in San Francisco, were fully discovered and resurrected by the students. She believed that resurrection was not only associated with the demand of the art market, it made sense to link the past with itself, which was a more profound recognition and recreation to the previous works. Then, Leigh Markopoulos offered lots of series of exhibitions to prove her opinion.
Finally, Leigh Markopoulos used the words stated by Hakesson who had just passed away to conclude the lecture: Firstly you must calm down. My original radical vision should be soft. Secondly let the artworks enter my body ahead of entering my mind. Art is mainly about the development of consciousness rather than the development of things, which was only a catalyst in the process.
Journalist: Li Fan, Photo: Hu Zhiheng/CAFA ART INFO
Translated by Chen Peihua and edited by Sue/CAFA ART INFO
Related posts: