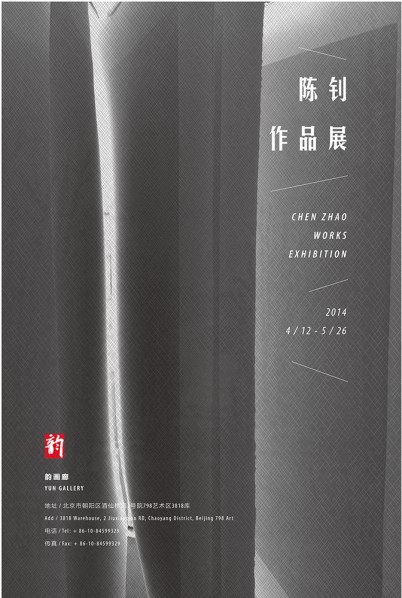 On April 12, 2014, Yun Gallery will launch an exhibition by Chen Zhao, which is the first solo exhibition for the artist, this exhibition will showcase the most representative works of the artist from 2006 to 2013.
In the opinion of Chen Zhao, painting is a kind performance of freedom, while creatingprints, he feels it is like choosing a code of conduct, with the background of the academy he evidences profound experience. All steps of the creation of a work, start from the realisation of an idea to the finished product, they are restricted to a range of consciousness and a technological system. This"restrictive" will counteract the emotional factors of artistic creation to a certain extent. During the creating process, he focuses on "how to keep the perceptual temperament of a finished work".
On the one hand, Chen Zhao accumulates the experience of "how to make the wood engraving more direct and freedom"; on the other hand, he tries to use the flat disposition of woodblock print to create an absolutely calm artistic inspiration, which is what he wants in leading the viewers to spiritually experience it. He says it is difficult to search for a "calm feeling" in the environment of today. He hopes that he can keep himself calm, and also hopes the audience empathise with them.
About the exhibition
Duration: from April 12 to May 26, 2014
Venue: Yun Gallery
Courtesy of the artist and Yun Gallery, translated by Chen Peihua and edited by Sue/CAFA ART INFO.
Related posts: