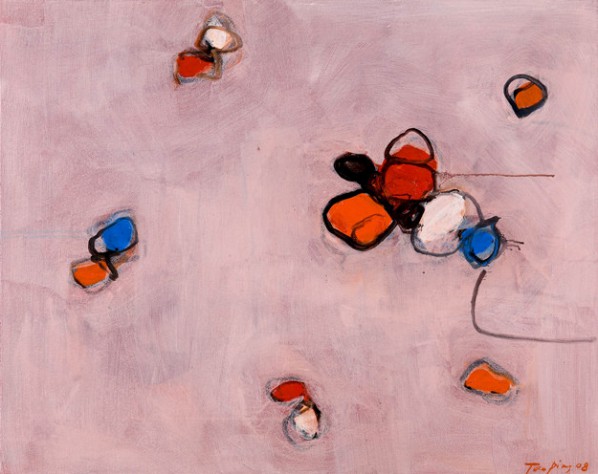 "ChiFra Art Exhibition" is a significant cultural event supported by Chinese and French governments to celebrate the 50th anniversary for the establishment of diplomatic relationship between these two countries. It will display about 200 pieces of artworks by 40 great contemporary artists from China and France, including oil paintings, sculptures and printmakings. Such an exhibition is one of the biggest exhibitions in the past century that have presented so many well-known contemporary artists from China and France within the same space, which will initiate a new chapter in Sino-France art exchange history.
ChiFra has made its pioneering exhibition on Champs-Elysees Avenue in Paris. This one-week exhibition has attracted more than 20,000 visitors from over 20 countries. Mr. François HOLLANDE, the President of French Republic and Mr. Laurant FABIUS, Minister of French Foreign Affairs Ministry have sent greeting letters to ChiFra on its launch in France. Mainstream media from both China and France have made positive reports on ChiFra as well. ChiFra will conduct touring exhibition in several Chinese cities in 2014. The opening exhibition will be held in National Art Museum of China in Beijing from late January, 2014. Artists participating ChiFra includes Bai Ming, Chao Ge, Duan Zhengqu, Fei Zheng, Guang Jun, Guo Runwen, Jia Juanli, Sun Jiabo, Tan Ping, Wang Keju, Wang Wenming, Wang Yishi, Xu Zhong'ou, Yan Ping, Yang Feiyun, Yuan Zhengyang, Pierre CARRON, Rémy ARON, Philippe GAREL, Zwy MILSHTEIN etc.
About the exhibition
Dates: 2014-01-23 To 2014-02-16
Venue: Hall 13—17, the National Art Museum of China
Courtesy of the artists and the National Art Museum of China, for further information please visit www.namoc.org.
Related posts: