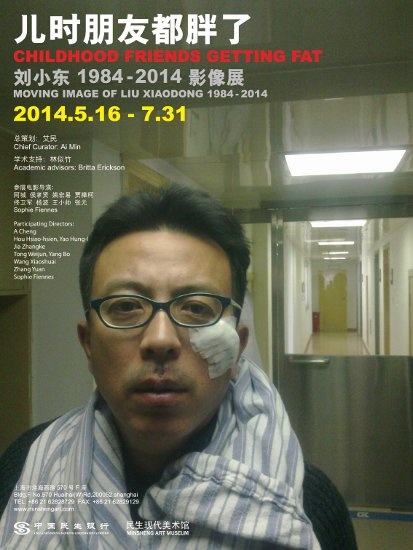 Shanghai Minsheng Art Museum is pleased to present Childhood Friends Getting Fat – Moving Image of Liu Xiaodong 1984-2014. To be unveiled on May 16, 2014, the exhibition will feature over a thousand photographs taken by the artist since 1984 and several documentaries and films about him and his works. In the meantime, Liu Xiaodong's painting works will also be put on display.
Chronologically arranged, the photographs are divided into several categories, casting light on the artist's interaction with his families, friends and the society as a whole. The presentation of the growth stories, life experience and social insight of the artist as an individual offers viewers a chance to witness the changes and evolution of our social life and the zeitgeist during the past three decades through a personal touch. A series of films and documentaries deriving from Liu Xiaodong's practice will also be screened during the exhibition, providing further insight into the artist's work and life. Featured directors will include A Cheng, Jia Zhangke, Hou Hsiao-Hsien, Tong Weijun, Wang Xiaoshuai, Yao Hung-I, Yang Bo, Zhang Yuan and British film director Sophie Fiennes. In conjunction with the exhibition, several screening sessions will be presented together with themed lectures. The exhibition will run through July 31, 2014.
About the exhibition
Duration: May 16 – July 31, 2014, 10:00-21:00
Venue: Minsheng Art Museum
Chief curator: Ai Min
Academic director: Britta Erickson
Featured directors: A Cheng, Hou Hsiao-Hsien, Jia Zhangke, Tong Weijun, Wang Xiaoshuai, Yao Hung-I, Yang Bo, Zhang Yuan, Sophie Fiennes
Tel: 021-62828729
Add: No.570, Huaihai Road, Changning District, Shanghai
Courtesy of the artist and Mingsheng Art Museum, for further information please visit www.minshengart.com.
Related posts: