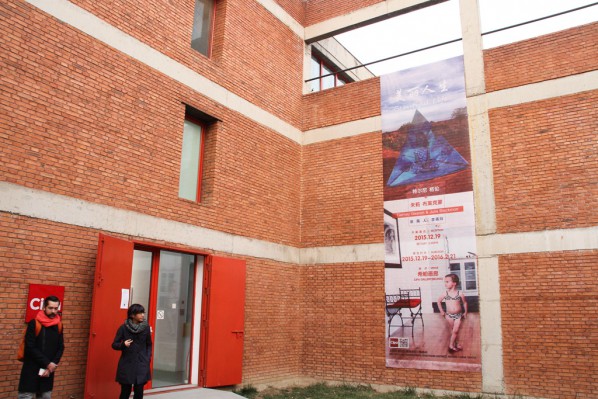 On December 19th, Cipa Gallery unveiled its fifth exhibition entitled "Beautiful Life" since its opening. Both of Tierney Gearon and Julie Blackmon are based in the United States of America, and both them focus on children. They either present their lives, or they are the source of their creations as they recorded the common but rich scenery of plays in daily life. The exhibition showcases over 40 pieces of photography to present various means of photography as well as their emotional expressions.
Born in Atlanta, GA, Tierney Gearon is an acclaimed Los Angeles based contemporary photographer, who has gained both critical and commercial recognition for her powerful and intense colorful photographs. praise for her powerful and haunting images did not come to art through traditional means. Her life goal was always to be a mother. After being a model and commercial photographer for years, her marriage dissolved. She then turned her camera on her family. Through those images she acquired on different family trips around the world she was discovered by Charles Saatchi. She was thrust into the spot light in 2001 when her work was featured as one of the main photographers in the famed "I Am A Camera" exhibition at the Saatchi Gallery in London. Her work became an overnight sensation when images of he children came under public scrutiny. Since her controversial debut, Gearon has been pushing the envelope of contemporary photography. "The Mother Project" and "Daddy, Where are you" both give the viewer an intimate look into Tierney's relationship with her mentally ill mother, not only capturing the raw intensity but also celebrates her free spirit. In 2009, Gearon pushed her photography to a new zenith, double exposing film inside of the camera to produce groundbreaking chance narratives in her work titled "EXPLOSURE". Tierney has been exhibited at many prominent galleries and museums including, Gagosian Gallery, Yossi Milo, Ace Gallery, The Parrish Art Museum, Scottish National Portrait Gallery, and Phillips de Pury & company in London. Her most recent project, a 24 page feature of 13 Oscar Award winning woman titled "Hollywood Heroines", was featured in the New York Times magazine. She will be previewing a new collection of works titled "Shape Color" at Paris Photo Los Angeles Photography Art fair at the end of April 2013. Damiani is publishing a book of Tierney Gearon's children's photography titled " the alphabet book " coming in the Fall of 2013. All of the 12 works on display at Cipa Gallery are from "Shape Color", and there is a colorful square in very works, children and animals as the visual subject are places in the colorful box, thus all of them are endowed with a formal beauty of "super-realism" for the existence of this box, and all become clear and dreamy.
Julie Blackmon is a photographer who lives and works in Missouri. Blackmon's photographs are inspired by her experience of growing up in a large family, her current role as both mother and photographer, and the timelessness of family dynamics. As the oldest of nine children and mother to three, Blackmon uses her own family members and household to "move beyond the documentary to explore the fantastic elements of our everyday lives." Blackmon aims to re-contextualize classical art-historical motifs by melding them with the personal experience of her own frenzied upbringing. Influenced by the masters of the Dutch Renaissance, most specifically the work of Jan Steen, Blackmon infuses her work with a distinctively Dutch sense of light, palette and use of iconography. Also influenced by the Modernist painter Balthus, Blackmon crafts busy scenes in which time stands still – leaving the viewer to anticipate what might happen in the next moment. The coupling of these two influences produces tension between subjects in an otherwise typical domestic setting in which playful behavior in infused with an ever present sense of impending disaster. Her work creates a world where children reign supreme in large modern gothic homes, and parents, when visible, appear as if caught in between the dream of adult and childhood. The scenes aren't so much surreal as it is exaggerated, mythic–with a minimal precision that compliments the chaos at hand. Blackmon's photographs have won numerous awards from such institutions as the Santa Fe Center for Photography and Photospiva, and has appeared in group and solo exhibitions at galleries such as Robert Mann in New York. Her work is in the permanent collections of the Cleveland Museum of Art, the Museum of Fine Arts in Houston, and the George Eastman House International Museum of Photography, among others. Her monograph, Domestic Vacations, was published by Radius Press in 2008.
The exhibition will remain on view till February 21st, 2016.
Courtesy of the artists and Cipa Gallery, photo by Zhang Wenzhi and edited by Sue/CAFA ART INFO
Related posts: