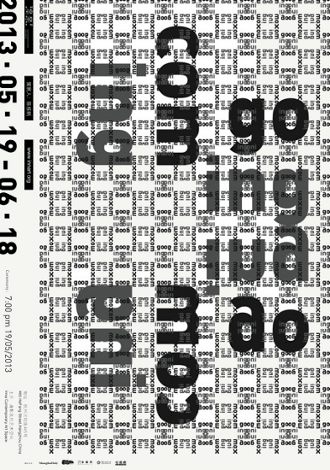 May in Hangzhou, the most beautiful season, Inna Contemporary Art Space invites creators from different countries and nations to come to join this exhibition. Following the feet and paces of spring, people have already felt and tasted the fresh air of the summer time. From the South to the North, People are coming and going. And people have been pushed onto a next stage while not contemplating and tinkering with us and our lives yet. The relationship between us and lives, wheeling and turning, is just like the gears fed with oils meshing and gnawing against each other.
For years, people have been eagerly staring at their own lives and discovering the world itself has never changed – but the hearts themselves. And still we are engaging and enjoying. Except all those inner and outer experiences, unnerving and perplexing, we are trying to unlock those puzzles and mysteries hidden in the clues… There are so many doubts and questions, so many routes and crosses, without the answers, we have never stopped thinking and pursuing.
Coming and going, protecting and keeping the inside innocence and ignorance, perhaps it is just the way that we come to discover and understand the world.
About the exhibition
Duration: 19 May – 18 Jun 2013
Venue: Inna Contemporary Art Space
Opening Ceremony: 19 May 2013 Sun 19:00
Host: Inna Contemporary Art Space
Artists: Candida Höfer (Germany), Chen Dongfan (PRC), Christelle Herve (France), Fang Wei (PRC), Handrina Krawinkel (Germany), Xiao Yingxian (PRC), Yu Qiongjie (PRC), Ying Xinxun (PRC)
Tel: 0571-87023522
Add: No. 465 Hefang street, Hangzhou, China
Courtesy of the artists and Inna Contemporary Art Space, for further information please visit www.innart.org.
Related posts: