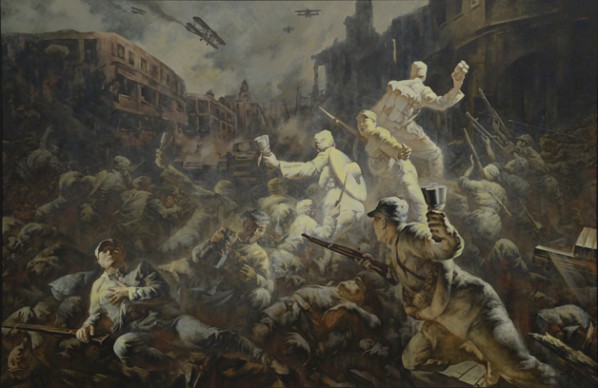 The artists taking part in the exhibition are mainly young and middle-aged teachers from the Central Academy of Fine Arts (abbr. CAFA). It highlights the reflection and remembering of the younger generation over history, and realizes "relay" in both art and history. The exhibition will put on displaying main literature of generations of artists of the academy on the theme of the war of resistance against Japanese aggression. The priority will be given to the new sketches of in-service teachers visiting main sites of the Anti-Japanese War, and manifest the spiritual features of Chinese army and people. They will focus on the people, matters, scenes and objects in the war, and reveal in the tool of painting from life meditation of contemporary artists over history and voice their humanist spirits.
The exhibition will put on show over 60 pieces of works including oil painting and sculpture, to eulogize the great history of Chinese people resisting aggression and fighting for national independence.
About the exhibition
Duration: 2015-07-07 16:00 To 2015-07-15
Venues: Hall 13—17, the National Art Museum of China
Courtesy of the artists and the National Art Museum of China, for further information please visit www.namoc.org/en.
Related posts: