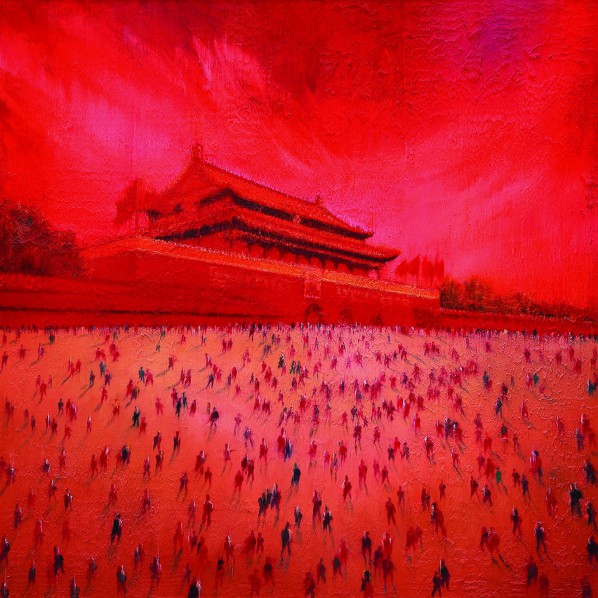 Planned by Zhao Li, "Criss-Cross: Artworks of Young Chinese Contemporary Artists from the Long Collection" is presented at the Long Museum. It showcases representative artworks of over forty young artists from the Long collection, covering various art types including painting, sculpture and installations, etc. and is another reorganization and research project of the Long collection.
Collector Wang Wei, Director of the Long Museum paid close attention to the works of contemporary Chinese young artists, and introduced a large number of works by the young artists born in the 1970s, 1980s and 1990s using various resources to the committee of the Long Museum. Curator Zhao Li believes that the Long Museum collection was close to the creative status quo of young artists, it was obvious that the collection was a continuous process constructed from the past to the present, and the process reflected the status quo of the young artists – multivariate, over the last decade.
Chinese young artists, born in the 1970s and the 1980s emerged at the beginning of the new century, the changing situation, environment and uncertain future is the reality that they have to face everyday, art is a daily form to make themselves calm and peaceful rather than a tool for the pursuit of the unreal noble goal. As a result, their creations are on an individual basis, applying art to record the drift of the mind, life attitudes and everyday experiences. It is also because of this, their artistic creation often renders an "outside reflection" through the individual, by means of the visual evidence we know their thoughts, and even the changes of the era.
The exhibition from the Long Collection is also conducive to the building of a communication bridge between young artists and the public as well as triggering our infinite imagination towards the future of art.
About the exhibition
Duration: December 19, 2013 – March 5, 2014
Location: Long Museum
Artists: C