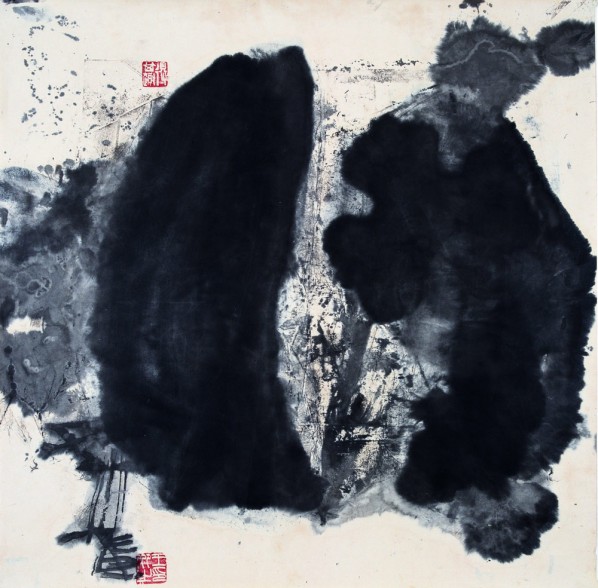 From April 21st, 2012 to June 20th, Shanghai New Ink Painting Art Exhibition 2012, funded by Shanghai Cultural Development Foundation, will be held at the Zhu Qizhan Art Museum and the Shanghai Duolun Museum of Modern Art respectively. As an academic themed exhibition of the "Crisscrossed Ink Painting" – Shanghai New Ink Painting Art Exhibition 2012, "Back to Territory – Ink Painting and Art History" will be opened at the Zhu Qizhan Art Museum at 3pm, May 25th, and arranged simultaneously at the Zhu Qizhan Art Museum and the Shanghai Duolun Museum of Modern Art. The exhibition has selected 8 artists from the late Qing Dynasty, the Republic of China, New China, 85 New Trend and the period from the 1990s to today, including Zhu Qizhan, Zhang Guiming, Jia Youfu, Wang Chuan, Guang Yao, Song Gang, Wang Cunjie and Lei Hong, for an internal dialogue of art history with interaction between modern ink painting and contemporary ink painting, and a case study of artists, to make clear historical clues of Chinese ink painting, and will hold an international academic forum attended by both Chinese and western scholars for thorough discussion about the value and direction of ink painting upon the changes in China's political & economic status and the awakening of national consciousness in the new era.
"Ink painting" is not only a kind of medium, but a symbol of Chinese traditional value and significance; any improvement or innovative solutions must directly shake up the core of traditional values and ideology behind "ink painting" before producing a real evolution: traditional four masters preserved tradition, made improvements within the tradition, absorbed new elements to enrich the tradition, but failed to touch the core value of "ink painting"; Lin Fengmian and Xu Beihong, although challenging or denying some core value and aesthetic pursuit of the tradition, at the time of introducing western arts, also paid a price by sacrificing several characteristics of "ink painting".
In order to show the climate of New China, artists broke the original pen-ink pattern and created a new painting language and style, wherein, a number of painters, including Shi Lu, Fu Baoshi and Li Keran, obtained new achievements, which affected and changed the development direction of traditional Chinese painting.
The modern "ink painting" that appeared at the end of 1970s constantly has support: traditional Chinese painting serves as a preserved form of art, while "ink painting" gradually becomes a medium used freely by artists, expressing individuals' passion for seeking roots of national culture and inherent requirements for dialogue between traditional Chinese culture and western modern art and civilization.
Since 1990s, new art phenomena have been constantly emerging, such as new literati painting and experimental ink painting, bringing new dimensions of thinking for ink painting, however, their emergence also has complex connections with "orientalism" and "post-colonialism" issues.
On May 26th, an academic forum presided over by Zhu Qingsheng and Jiang Qigu will be held at the Zhu Qizhan Art Museum. Chinese and western scholars, including Yin Shuangxi, Wang Nanming, Gu Chengfeng, James Elkins (USA), Martin Powers (USA), Anna Maria Gaskell (Spain) and Paro Dave Mukherjee (India) will attend the forum and deliver speeches to exchange ideas about traditional and contemporary ink paintings.
About the Exhibition
Date: April 21st, 2012 – June 20th, 2012
Venue: Zhu Qizhan Art Museum Shanghai Duolun Museum of Modern Art
Members of Academic Team of This Exhibition: Zhang Renci, Jiang Qigu, Zhu Qingsheng, Zeng Yulan
Members of Organization Committee of Exhibition: Chen Xiejun, Li Lei, Li Xiangyang, Shang Hui, Liu Guosong, Chen Jialing, Qiu Deshu, Chen Jiu, Chen Xiaoxin, Ruan Rongchun, Luo Qing, Yang Weimin, Zhang Pingjie, Shu Shijun, Jiang Zhenggen, Ma Lin
Related posts: