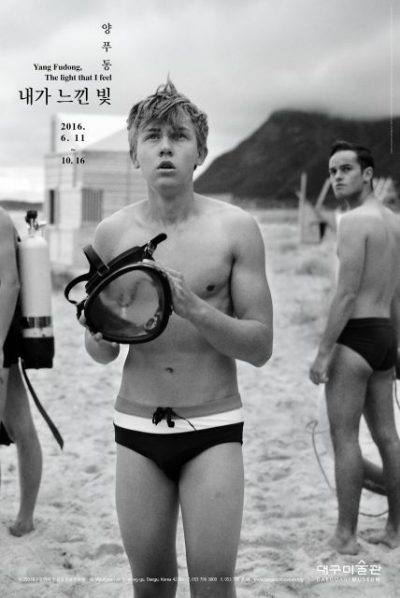 DEAGU Art Museum presents its most important international exhibition in 2016: Yang Fudong's solo exhibition entitled "The Light That I Feel." This exhibition is Yang Fudong's first major solo exhibition in Korea, and it's specially designed according the space of DEAGU Art Museum. It's unfolded following the clue of "film installation" and it showcases Yang Fudong's persistent experiments and creations in recent years, in which he has explored the clues of time and space through moving image language.
Also this exhibition will for the first time in Asia present Yang Fudong's site specific film installation for the SALT ART titled "The Light That I Feel" in the summer of 2014. The film was created during the summer at Sandhornøy together with local actors and dancers. Fudong's films are mostly black and white, plotless and fragmented, but at the same time hypnotic and epic in expression. "I think about how to tell a narrative by using not people speaking so much, but how the wind tells a narrative, or how trees tell a narrative", he says. (Source: http://www.salted.no/yangfudong/) Meanwhile, the exhibition will also showcase Yang Fudong's many video installations and films he has created since early 1990s, including Generals Smile, Yejiang, An Estranged Paradise and so on.
About the exhibition
Date: June 11 – October 16, 2016
Venue: DAEGU Art Museum
Edited by Sue/CAFA ART INFO, Courtesy of the artist and DAEGU Art Museum, for further information please visit www.daeguartmuseum.org.
Related posts: