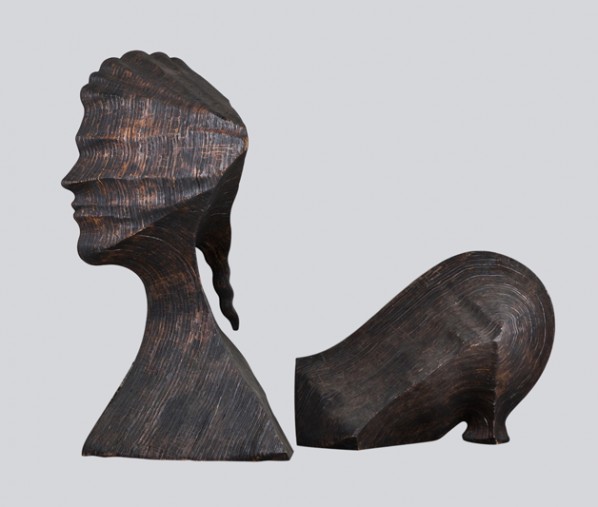 In Western art, the color black has for centuries had a variety of compelling associations. The title "Darkness Visible" is a phrase that John Milton employed in his epic poem Paradise Lost (1667) to characterize the first overwhelming impression that the fallen angel Lucifer (a.k.a. Satan) had of the Hell into which he had been cast for rebelling against God. But what about today? What use are contemporary Western artists making of darkness and its many rich associations?
And what is the relationship between this new global art practice and the links that contemporary Chinese artistsare making with their own venerable tradition—especially that of black ink painting and calligraphy? Are the subtle and highly meaningful nuances of Chinese gray-scale representation still in force today? Is there a dialogue between China's past and present, and between China and the rest of the world?
The exhibition features the artworks by ten artists from America and China, intending to experience the different cultural surviving origin and undiscovered imagination through the significant paradoxical "Darkness Visible", and thus to recognize the various approaches and illusion worlds of the cultural difference.
About the exhibition
Duration: 2013-09-10 through to 2013-09-18
Venue: Hall 7,9 of the National Art Museum of China
Museum hours: 9:00 a.m.-5:00 p.m.(No Entry after 4:00 p.m.)
Museum Admission Ticket: Free
Address: 1 Wusi Dajie, East District, Beijing, China, 100010
Courtesy of the artists and the National Art Museum of China, for further information please visit www.namoc.org.
Related posts: