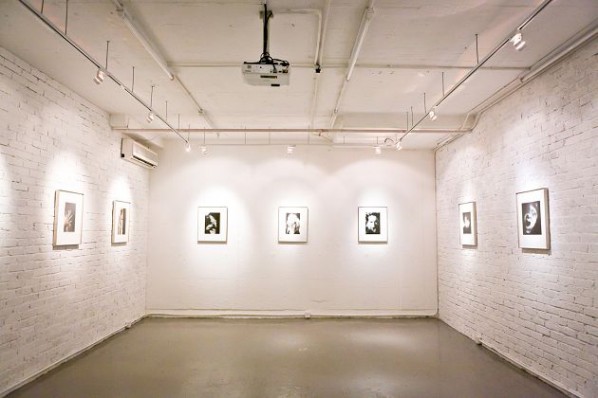 Do You Believe?
by Curator Calvin Hui
What are beliefs? The simple definition is that "a belief is an assumed truth" therefore everything, even this statement, is a belief. We create beliefs to anchor our understanding; once we have formed a belief, there is little chance this belief will ever be altered; yet how do we know that something is always true? Just because in our experience it has always been true, it doesn't necessarily follow that it will continue to be true; belief can be changed. Belief is entangled within language; if there is a word for something we believe it exists; this is one reason why people from different countries have difficulty in understanding one another, as the beliefs they hold are built into the language and the culture.
Four participating artists of "Do You Believe?" Contemporary Artists Group Exhibition understand the belief of their own language and culture as embodied in their unique art pieces; true to their own traditions yet challenging the audience that beliefs are merely what they assume to be true and to confront them; belief can be changed. An electric vibe filled the air when the muse for Jason Brook's stunning portraits saw her images for the first time, in awe of the brilliance of Jason's incredible ability and her own beauty captured for eternity; fellow artists impressed guests with Xiang Yang's mesmerizing works of intricate detail explained passionately by the artist; Julian Lee's evocative works capturing the lust of abandoned love and Li Wei's truly haunting sculptures that brought the look of horror to faces thinking that in time, this is where we all will be; a body without the beat of a heart.
Courtesy of the artists and 3812 Contemporary Art Projects, for more information please visit www.3812cap.com.
Exhibition Date: 26th November, 2011 (Saturday)–31 January (Tuesday), 2012
Venue: 3812, Contemporary Art Projects
Address: 10/F, 12 Wong Chuk Hang Road, Hong Kong
Curator: Calvin Hui
Artists:
Jason Brooks (London),
Julian Lee (Hong Kong),
Li Wei (Beijing),
Xiang Yang (Beijing/New York)
Related posts: