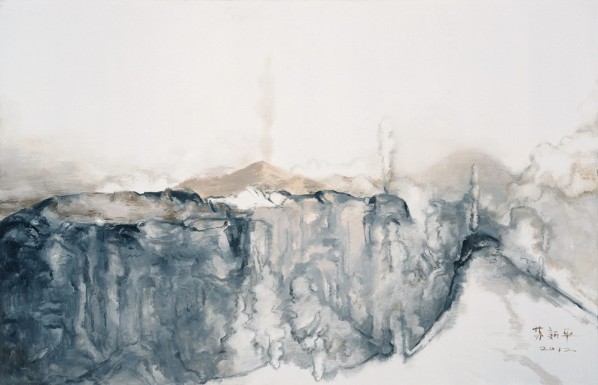 Planned by Yang Wei, "Dual Solo Exhibitions of Su Xinping and Zhang Fangbai" are about to open at the Meilun Art Gallery at 11:00 am on October 19, 2013, and continues to be on view on November 5. The exhibitions are hosted by Hunan Fine Arts Publishing House, organized by Meilun Art Gallery, and in cooperation with CAFA and Tan Guobin Museum for Contemporary Art.
At the opening exhibition for the new hall of Meilun Art Museum, the exhibitions present the works by Su Xinping and Zhang Fangbai, two representative artists in China today. "Walking Swiftly – Su Xinping's Works Exhibition" mainly exhibits the series of "Landscape", "Grey", "Figure", "Eight Things", etc., created since 2007, neither "Landscape", "Grey", nor "Eight Things", are real scenes in the objective world, but imagined images in the mind, with a certain ambiguity, which is to pursue a way for the accurate expression of inner feelings, to depict the individual's inner world through "seemingly vague, actually accurate". "Standpoint – Zhang Fangbai's Works Exhibition" demonstrates the new works of the stage of "Dispersion" after the stage of "Solidification", the vast, powerful, elegant and simple, deserted feeling in his paintings was a reflection of Chinese contemporary art, the lonely Zhang Fangbai foreshadowed a new campaign of Chinese contemporary art, becoming a trend after ten years, which is prevalent of the Chinese style in recent years.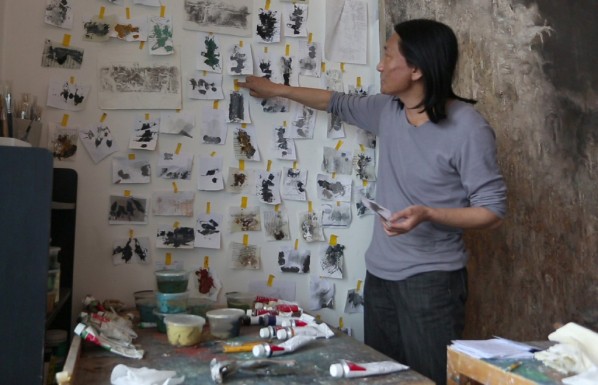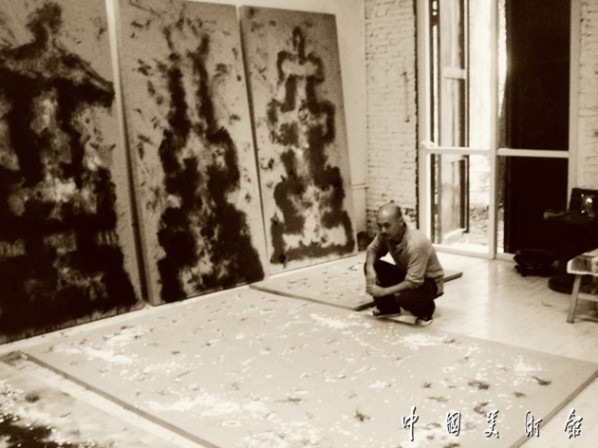 In addition, the exhibition presents the most integral and classic albums of literature by Su Xinping and Zhang Fangbai, Meilun Art Gallery would feature a highly academic and creative visual feast for Changsha.
About the exhibition
Duration: October 19 – November 5, 2013
Opening Reception: 11:00 am, October 19
Venue: Meilun Art Gallery, No. 622 Section 1 East Second Ring Road, Changsha
Curator: Yang Wei
Artists: Su Xinping, Zhang Fangbai
Organizer: Hunan Fine Arts Publishing House
Courtesy of the artists and Meilun Art Gallery.
Related posts: