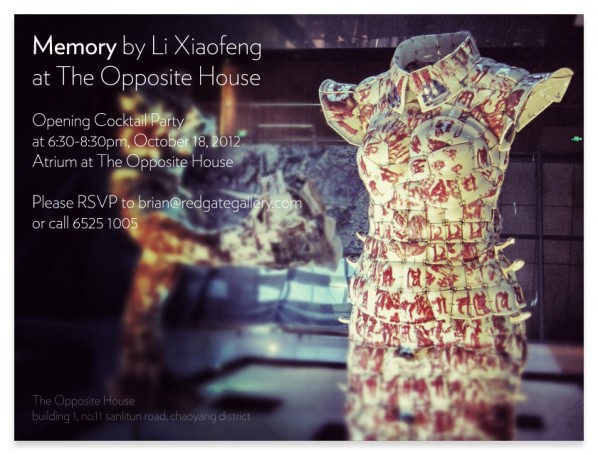 Li Xiaofeng is one of China's most original artists, using broken porcelain shards to create unique wearable costumes.
Having graduated from the Mural Painting Departmentof the Central Academy of Fine Arts, Li Xiaofeng began his artistic career as a muralist, but quickly turned his attention to sculpture, in order to explore the concept of Chinese landscapes. Instead of the materials usually used in this art form (marble, wood or glass), Li decided to use something completely new, but ancient at the same time – porcelain shards from archeological sites. He cleans them shapes them, drills small holes into them and then binds them together with silver wire to create unique costumes he calls "rearranged landscapes". Theoretically, his porcelain clothes are wearable, although they are just as heavy as a suit of armor (not so durable, though).
Lacoste invited Li Xiaofeng to create a porcelain polo shirt, for the company's 2010 Holiday Collector's Series. Because China forbids the export of ancient artifacts, including old porcelain shards. This posed a new challenge for the Chinese artist who decided to create his own porcelain bowls, drew custom motifs on them (including the Lacoste crocodile logo), broke them into pieces and tied them into the shape of a polo shirt. Li Xiaofeng's one-of-a-kind porcelain shirt ranked among the most expensive and most exclusive Lacoste polo shirts ever created.
About the Exhibition
Opening Cocktail Party at 6:30-8:30pm, October 18, 2012
Atrium at the Opposite House
Courtesy of the artist and The Opposite House, for further information, please RSVP to brian@redgategallery.com or call 6525 1005.
Related posts: