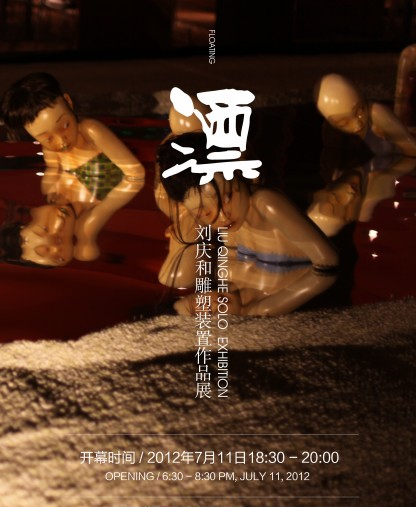 Featuring over 20 sculptures of youth, "Floating" presents Liu Qinghe's attention to the status of urbanization in China, the pursuit of urbanized interests and local culture and other problems in a three –dimensional performance. The opening will be accompanied by a special performance by Studio Rouge Asian Jazz Ensemble: Black Caviar. Brendan Fitzgerald – Keyboards (AUS) – Satomi Onishi – Percussion (JPN) – Wu Na – Gu Qin (CN).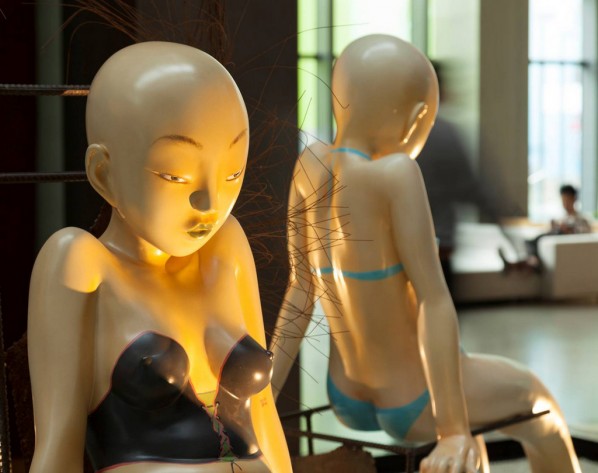 Generally acknowledged as a contemporary master of ink and wash painting, Liu Qinghe is renowned for challenging the boundaries of this traditional medium to portray today's realities. The bulk of his figurative works over the years depicts everyday people, his family, his friends, and those he has imaged. All of his figures are placed in urban backdrops, engaged in contemporary relationships and fixed in modern-day ideological crisis. Their feelings of insecurity, confusion, dejection, lethargy and helplessness are apparent in his portraiture of a diverse collection of real life characters and situations.
Liu Qinghe graduated from the Tianjin School of Arts and Crafts in 1981.Afterwards he earned his Bachelor degree from the Folk Art Department of the Central Academy of Fine Arts (CAFA) in 1987 and his Master's Degree from the Chinese Painting Dept, CAFA in 1989. In 1992, Liu served a residency at the Royal Academy of Fine Art (RAFA) studio in Madrid, Spain. Now he serves as Assistant Professor in the Chinese Painting Dept of CAFA while lives and works in Beijing.
About the Exhibition
Dates: 11 Jul – 1 Sep 2012
Opening: July 11th, 18:30 – 20:00
Venue: The Opposite House
Add: Sanlitun Road 11, building 1 homes, Chaoyang District, Beijing
Tel: 010-64176688
Courtesy of Liu Qinghe and Red Gate Gallery, for further information please visit www.redgategallery.com.
Related posts: