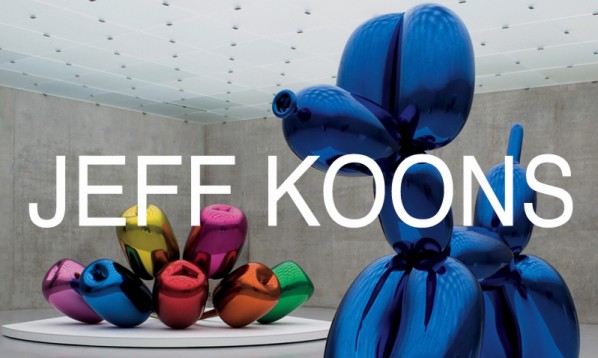 My work is about social leveling. It tries to communicate how art and culture are used to disempower people. People use art for self- empowerment and to destabilize other people from their own pasts. People fear that they need to acquire taste or they have to like certain things, so art functions to disconnect them from their own true experience, which is the only thing that can really verify their own existence.
Jeff Koons said in an interview made by David Bonetti/ San Francisco Chronicle
Jeff Koons' lecture on his art career as early as from 1978 will take place at 6:30pm on March 21st in the lecture hall, the Art Museum of CAFA. Pan Gongkai, President of the Central Academy of Fine Arts will chair the lecture. What do you expect to know about Jeff Koons? Will you be inspired by his experience? Please join us tonight and you may have an opportunity to communicate with him personally. The lecture is free to attend (from the western entrance of the art museum of CAFA) and we do recommend arriving as early as possible.
Jeffrey "Jeff" Koons (born January 21, 1955) is an American artist known for his reproductions of banal objects—such as balloon animals produced in stainless steel with mirror finish surfaces.
Koons' work has sold for substantial sums of money including at least one world record auction price for a work by a living artist. The largest sum known to be paid for a work by Koons is Balloon flower (Magenta) which was sold at Christie's London, on Monday, June 30, 2008 (Lot 00012) in the Post-War & Contemporary Art Evening Sale, where it sold for £12,921,250 or $25,765,204. Critics are sharply divided in their views of Koons. Some view his work as pioneering and of major art-historical importance. Others dismiss his work as kitsch: crass and based on cynical self-merchandising.
Since a 1980 window installation at the New Museum of Contemporary Art in New York, Koons' work has been widely exhibited internationally in solo and group exhibitions. In 1986, he appeared in a group show with Peter Halley, Ashley Bickerton, and Meyer Vaisman at Sonnabend Gallery in New York. In 1997, the Galerie Jerome de Noirmont organised his first solo show in Europe. His Made in Heaven series was first shown at the Venice Biennale in 1990.
His first museum solo shows include the Deutsche Guggenheim, Berlin (2000), Kunsthaus Bregenz (2001), the Museo Archeologico Nazionale di Napoli (2003) and a retrospective survey at the Astrup Fearnley Museum of Modern Art, Oslo (2004), which traveled to the Helsinki City Art Museum (2005). In 2008, the Celebration series was shown at the Neue Nationalgalerie, Berlin, and on the roof of the Metropolitan Museum of Art. Considered as his first retrospective in France, the 2008 exhibition of seventeen Koons sculptures at the Chateau de Versailles also marked the first ambitious display of a contemporary American artist organized by the chateau. On May 31 – September 21, 2008 Koons retrospective at the Museum of Contemporary Art, Chicago, which was widely publicized in the press, broke the museum's attendance record with 86,584 visitors. The exhibition included numerous works from the MCA collection, along with recent paintings and sculptures by the artist. The retrospective exhibition reflects the MCA's commitment to Koons's work as it presented the artist's first American survey in 1988. In July 2009, Koons had his first major solo show in London, at the Serpentine Gallery. Entitled, "Jeff Koons: Popeye Series," the exhibit included cast aluminum models of children's pool toys and "dense, realist paintings of Popeye holding his can of spinach or smoking his pipe, a red lobster looming over his head."
Source: http://en.wikipedia.org/wiki/Jeff_Koons
For further information, please visit www.jeffkoons.com.
Related posts: