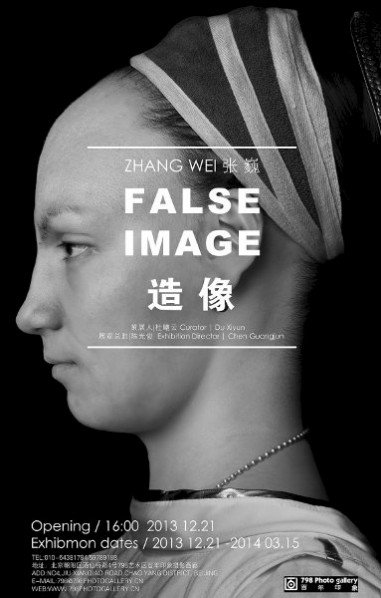 False image / Du Xiyun
Zhang Wei is not so much a photographer as a person who manufactures virtual photographic images. These seemingly objective records, very close to the "prototype" of the images, have, in fact, spliced Chinese people's body parts seamlessly. These slightly weird faces and bodies show a weak sense of the absurdity. Because of these seemingly objective records and the a weak sense of absurdity between the real and virtual, it affects people more.
Zhang Wei has a deep insight in human nature. These delicate and bizarre images have a strong "artistic" taste. Viewers with life experiences and knowledge base can feel the cultural and political concepts mixed in the artistic tastes. In the past few years, he has created a large number of images that revealed heavy historical burden and survival experiences. But he understands the importance of "charm"-these heavy, unpleasant, and bothering concepts. If using straightforward approaches, it appears like to be prohibitive. When blending them in a visually attractive and rich sensual form, it may be absorbed and digested.
Between painting/photography, filming/production, real/virtual, normal/abnormal, Zhang Wei carefully regulates the scale so that these images keep moving tension. His work exudes a charming interest. There is a relaxed and playful games of pleasure, but also mixed with sadness and hopeless.
About the exhibition
Duration: Dec 21, 2013 – Mar 15, 2014
Venue: 798 Photo Galley
Opening: Dec 21, 2013 Sat 16:00
Tel: 010-64381784 / 010-59789188
Add: NO.4 Jiu Xian Qiao Road, Chao Yang District, Beijing
Courtesy of 798 Photo Gallery, for further information please visit www.798photogallery.cn.
Related posts: