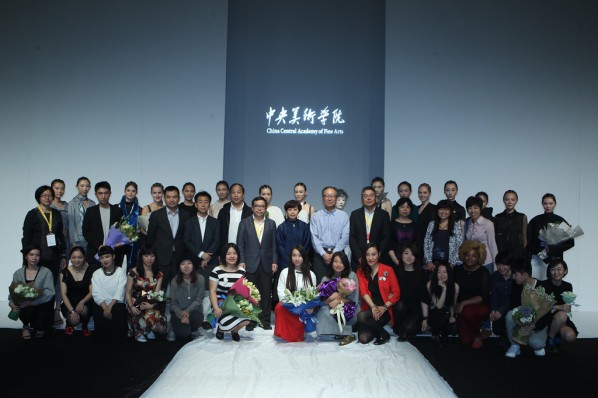 On April 23, 2014, the fashion show of the 9th session of graduates of Fashion Design Major of CAFA was on display at the first workshop of 751D•PARK. The fashion show adheres to the teaching idea of the Fashion Design Major of the School of Design, CAFA, aiming at highlighting the innovation and aesthetics of design, emphasizing the organic combination of art, design and business, focusing on the professional development mode and playing to their own advantages, integrating professional resources, and expanding social influence, to cultivate the high-level talent according to the "professional need" of a niche market, delivering a group of confident fashion designers who are full of imagination and creativity, with fine professional skills.
A total of 16 young designers brought their creative and unique fashion series to the fashion show, including 9 graduates, 4 graduates of master, and 3 MFAs. The fashion designers respectively drawn inspirations from various fields to design, including sports fashion, human body shape, structural decomposition, traditional innovation, the philosophy and idea of life, each series based on the perfect theory of design, which expresses the understanding and interpretation of fashion and fashion art of young designers.
Up to the present, China has realized a rich and strong economy, which brings a wider developing road and more opportunities for development to Chinese designers and brands, the fashion show showcases the pursuit and dream of current young designers, so that the public can find their talent and potential injected in a cutting-edge design strength for Chinese fashion, which adds a brilliant aspect to the rise of Chinese branded fashion.
Text by Fashion Design Major of School of Design, CAFA, translated by Chen Peihua and edited by Sue/CAFA ART INFO.
Related posts: