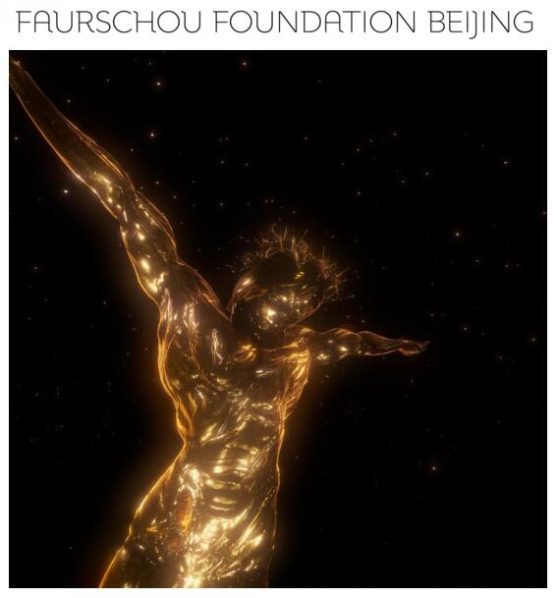 Faurschou Foundation is pleased to present some of the highest quality Virtual Reality artworks currently available in the world. The exhibition, Virtual Reality Art, will be exhibited in Beijing from August 27, 2017 to February 3, 2018, and will consist of 5 consecutive "sub-exhibitions" for each participating artist: Christian Lemmerz, Erik Parker, Paul McCarthy, Tony Oursler and Yu Hong.
Virtual Reality has made a successful entry onto the global market at an unusually fast pace. In the art world, this medium is entering a ground-breaking period, enabling artists to cross boundaries and expand their field unlike ever before. It is impossible to do justice to Virtual Reality artworks with a mere description, which is why, in order to understand them, one must experience them first-hand. The medium, thus, literally, opens up an entirely new world for both artists and viewers.
In collaboration with Khora Contemporary, Faurschou Foundation has worked with several internationally renowned contemporary artists to create Virtual Reality art, namely Christian Lemmerz, Erik Parker, Paul McCarthy and Tony Oursler. With this new exhibition, the Foundation will also reveal a new piece by Chinese artist, Yu Hong. Each artwork will be exhibited for a one-month period with complementary sketches, books and artworks for each of the artists and their respective VR pieces.
Faurschou Foundation is glad to continue collaborating with Khora Contemporary after the successful exhibition, New Media (Virtual Reality), in connection to the Venice Biennale 2017. Khora Contemporary was established in 2016 in Copenhagen by five partners with a common passion for art, and a shared vision of VR's significance in the art landscape of the future. Khora Contemporary conducts extensive research on this progressive medium, and specializes in translating the vision of established and emerging artists into the language of VR. This makes Khora Contemporary the first production company to focus on creating contemporary artworks in Virtual Reality.
About the exhibition
Christian Lemmerz: 27.08.17 – 29.09.17 (Opening 26.08.17)
Erik Parker: 01.10.17 – 27.10.17 (Opening 30.09.17)
Paul McCarthy: 29.10.17 – 24.11.17 (Opening 28.10.17)
Tony Oursler: 26.11.17 – 05.01.18 (Opening 25.11.17)
Yu Hong: 07.01.18 – 03.02.18 (Opening 06.01.18)
Venue: Faurschou Foundation
Address: 798 Art District, NO2 Jiuxuanquao Road P.O.Box 8502, Chaoyang District Beiing, China 100015
Courtesy of the artists and Faurschou Foundation, for further information please visit www.faurschou.com. 
Related posts: