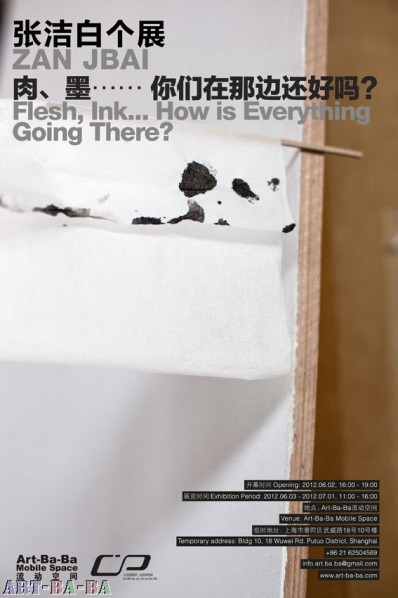 On June 2nd Zan Jbai presents his latest installations and paintings in Art-Ba-Ba Mobile Art Space, in Bldg 10, 18 Wuwei Road, Shanghai (temporary address).
Flesh color, so-called "novice's easy color", in oil painting represents a certain incorrect taste, it is convenient, easy to obtain and seems very cheap. At the opposite, Chinese traditional "ink" is often exaggeratedly given a lot of meanings and today its original greatness was destroyed in over exploitation.
As chemical substances that have passively participated to cultural values judgments, "flesh" and "ink" colors meet similar awkwardness and coldness in the art system, revealing a classic relation: when facing such equivocal substances objects, one cannot help to ask: are you still living there?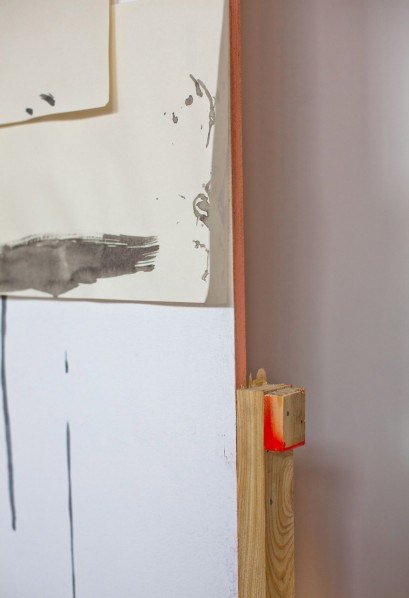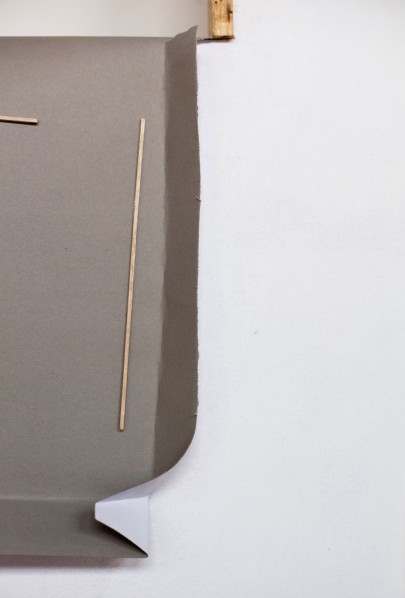 The artist attempts to dig new values and interesting matters in these over explained, unsettled, correct or incorrect, generally considered as tasteless or discarded concepts.
This exhibition will be composed of two parts, the second part will be presented later this year.
About the Exhibition
Opening: June 2nd, 2012, Saturday, 16:00 – 19:00
Duration: June 3rd to July 1st, 2012, 11:00 – 16:00
Venue: Art-Ba-Ba Mobile Space
Temporary Address: 1/F, Bldg 10, 18 Wuwei Road, 200331 Shanghai, China
T: +86 21 62904569
E-mail: Alexia Dehaene guanchaoqun@yahoo.com.cn / Nathan Zhou nathanzhou80@gmail.com
Related posts: