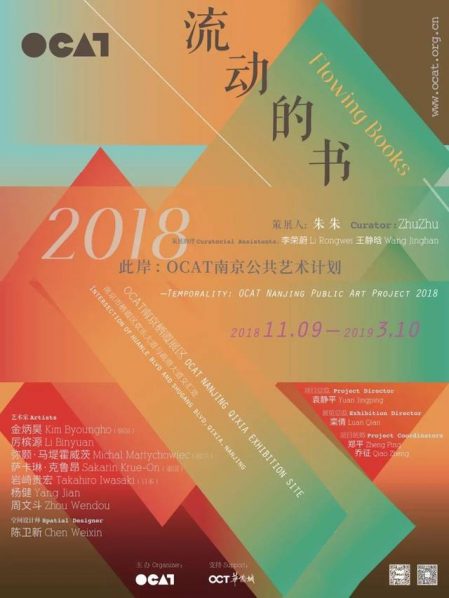 The first project is curated by Mr. Zhu Zhu, well-known art critic and curator. It is a three-year public art project called Temporality—OCAT Nanjing Public Art Project. Temporality emphasizes the creative understandings and expressions on "Now and Here", reexamining the historic heritage, traditional values and modernization through artistic practices. Floating Books is the first themed exhibition for this ambitious art project. Water is a floating book. It holds the key to our interpretation of time, memories, life, circumstances, ethics and wisdom. It is a natural vehicle for image composition, combination and disintegration. The French poet Paul Claudel once suggested, "everything the heart desires can always be reduced to a water figure".
About the exhibition
Venue: OCAT Nanjing Qixia Exhibition Site
Dates: 9 November 2018 to 10 March 2019
Artists: KIM Byoungho, LI Binyuan, Michal Martychowiec, Sakarin Krue-On, Takahiro Iwasaki, YANG Jian, ZHOU Wendou
Courtesy of the artists and OCAT Nanjing.
Related posts: