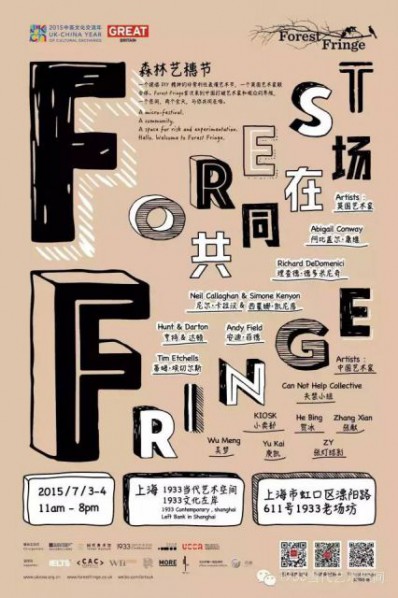 The event is co-hosted by the British Council, 1933 Contemporary and 1933 Mirco Theatre. The artists of Forest Fringe encourage the audience to participate in order to experience the art and creativity of the non-profit DIY spirit. During this visit to China, they also put on shows at UCCA in Beijing and the Times Museum in Guangzhou. It is worth mentioning that the Shanghai event is the only one out of the three events in China showcasing Chinese local artists. Forest Fringe is one of the most important programs of the 2015 UK-China Year of Cultural Exchange.
It is going to be held on July 8-9 at UCCA in Beijing.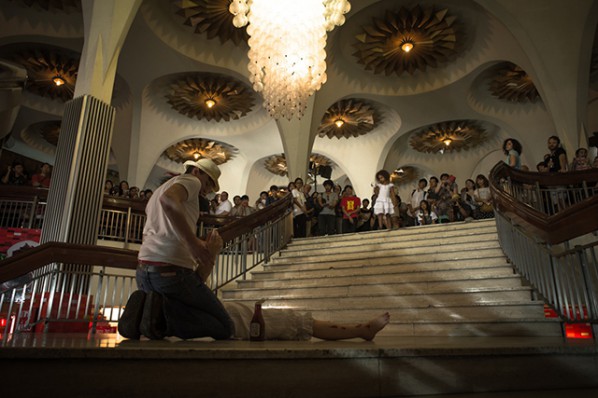 About the event
Dates: Jul 3, 2015 – Jul 4, 2015
Opening: Jul 3, 2015, 11:00, Friday
Venue: 1933 Contemporary Art, 1933 Micro Theatre
Artists: Neil Callaghan, Can Not Help Collective, Abigail Conway, Holly Darton, Richard DeDomenici, Tim Etchells, Andy Field, He Bing, Jenny Hunt, Simone Kenyon, Kiosk, Wu Meng, Yu Kai, Zhang Xian, ZY
Organizers: 1933 Contemporary Art, 1933 Micro Theatre, Cultural and Education Section of British Embassy
Courtesy of the British Council and 1933 Contemporary Art, for further information please visit www.britishcouncil.cn/en.
Related posts: