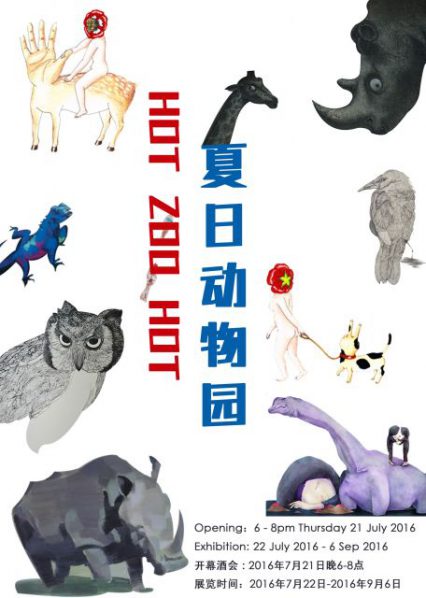 What does it make you think when you see an unrealistic painting of animal?
Could it be a reaction to the atmosphere of a few subtle brush strokes of the subject contrasting with the context of the painting? Or perhaps your focus is drawn to the human-like expressions of the subject intended to provide clues into the artist's state of mind and emotion? This summer, FQ Projects presents a six-week group show, Metamorphosis.
Imagine a situation where one day when being around the most familiar people or undertaking everyday deeds, something has changed; would you really be able to spot this? Likewise in the short literarure The Metamorphosis by Austrian writer Franz Kafka, he describes the situatuons where by his subject awakes one morning to discover that he has transformed from a person into a large, monsterous insect-like creature; is this really so absurd and impossible to imagine? Does this feel like someone you know or are familiar with in everyday life? The animal in the painting feels like this person you know, due to its expression of seeming loveliness, honesty, sentimentalality, elegantence, angryness, naughtyness or coldness.
There are various artists represented in this exibition including Chai Yiming, Im Juri, Mo Di, Mou Huan, Shi Yan, Sun Jing, Sun Yu, Wang Tingting and etc.
About the exhibition
Dates: July 22 – September 6, 2016
Venue: FQ Projects
Courtesy of the artists and FQ Projects.
Related posts: