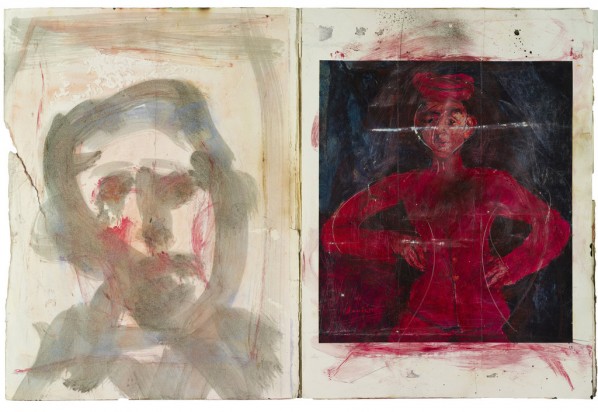 After long-term planning, Francis Bacon's first exhibition in China—'Pay Contribute to Francis Bacon' was opened at AMNUA on December 2 with nearly 80 pieces of work exhibited (paintings, drawings, manuscripts and documents, etc.). The exhibits are loan from Tate Gallery, National Gallery of Canada and famous collectors in Europe. The exhibition is not only Francis Bacon's first solo show in China but also an important and comprehensive one.
Francis Bacon has an indubitable fame and research value in art history. He has gone by the name of 'one of the greatest artist in the history' by Damien Hirst. Francis Bacon has a durative influence the contemporary art both in England and international world.
It is unique and rare that a large part of exhibited works are from Bacon's most celebrated and legendary studio, 7 Reece Mews, London SW7. Investigation, exhibition and study about the legacy of the studio resulted in a large number projects and subjects among the forefront of research about Bacon and his influence in contemporary context. This exhibition will show its important and unique significance especially in the context of contemporary China.
The exhibition involves several artwork collectors, galleries and research institutes. Along with the exhibition, there will be high standard academic publish and workshop. It will be closed at January 6, 2014.
About the exhibition
Organizer: The Art Museum of Nanjing University of the Arts
Producer: Li Xiaoshan
Curator: Wang Yamin
Duration: December 2, 2013 – January 6, 2014
Venue: Gallery 4, the Art Museum of Nanjing University of the Arts
Courtesy of the artist and the Art Museum of Nanjing University of the Arts, for further information please visit www.njarti.edu.cn.

Related posts: