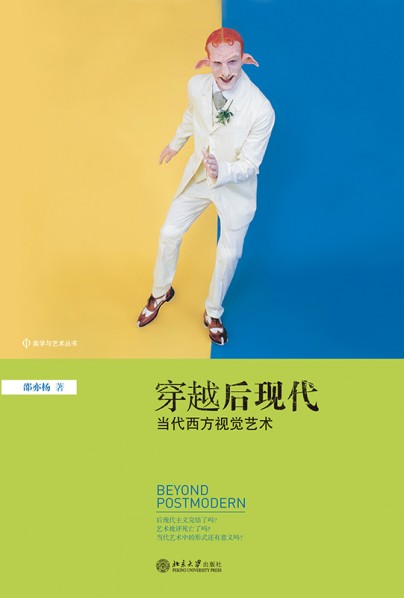 "Postmodern" has a troublesome meaning, why is there also "After Postmodern" emerging? Why are there so many awful works emerging in contemporary art? Why are there even blood and rotten meat in some work? Is this art? Is that shocking the purpose of art? What happened to the art world? How do modern museums display these new works? How does a theory interpret these works? How are the new ideas of aesthetics formed? When Avant-Garde Art is in the palm of your hand, why is painting back after its long "death"?
Is Postmodernism over? Is art criticism dead? Are the forms of contemporary art making sense? Is Figurative Painting considered to be a kind of avant-garde art? Is a body of art a political language? Does visual cultural research replace art history? How does colonization transform into cross-culture? What we see is scenic art when we are living in a digital epoch today? And how to walk out of the dilemma of postmodernism and face the new problem?
"Beyond Postmodern: Contemporary Western Visual Art", the latest monograph by Shao Yiyang, Associate Professor of CAFA, officially released by Peking University Press in October, 2012. Shao Yiyang received her Bachelor degree in Art History and Theory from CAFA, and Master's degree and Ph.D in Art History and Theory from University of Sydney. She serves as the Director of the Research Studio of Foreign History, School of Humanities, CAFA, Leader of Western Visual Culture Studies, a major art research project committed by the National Social Science Fund. Also, she is the winner of Trans-Century Training Programme Foundation for the Talents of Humanities and Social Science by the State Education Commission, and her teaching and research focus on Western art History, Western Modern and Contemporary Art, and she is repeatedly invited to participate in the Congress of the History of Art, and to give English academic lectures of art history research. Her publications include "After Postmodern", "Chinese Modern Art 1980s & 1990s (USA)", and so on.
"After Postmoden: Post-Avant-Garde Visual Arts", published by Shao Yiyang in 2008, caused a wide repercussion and discussion in the art world and art-loving readers, now out of print. This year, she revised and proof read it carefully, and was re-issued by Peking University Press along with her new book "Beyond Postmodern: Contemporary Western Visual Art". Currently, the two books were launched in October.
There's a strong correlation with the contents and themes between "After Postmodern" and "Beyond Postmodern": in "After Postmodern", Shao Yiyang has a detailed description of the latest trends of western contemporary art during the past three decades, such as YBA, etc., and in "Beyond Postmodern", she focuses on the theory interpretation of contemporary art; on the other hand, there's a consistent exploration and research on visual culture and art history, contemporary aesthetics and art theories, figurative painting, etc. The continuation and complementary content in these two books, lays out a more comprehensive picture for Western contemporary art theory and practices since the postmodern era.
Related posts: