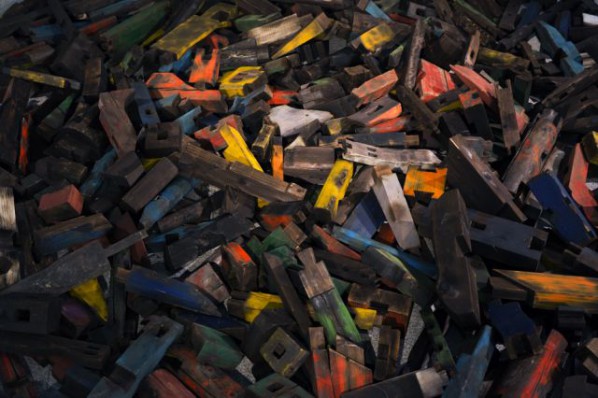 Organized by Springs Center of Art, Fu Zhongwang's solo exhibition entitled "Heavenly Creations" is going to open April 18 at the space. It will showcase his newest works combining himself with Chinese tradition and contemporary creations, undoubtedly, this will furthermore improve and perfect the internal structure when the Springs Center of Art researches on the relationship between Chinese traditional culture and contemporary art.
The elements of traditional culture cannot be neglected in his sculptures as well as the contemporary thinking they have affected, and both have constituted the pass to think and review these works; which does not mean this will seal off the possibilities to start from these works to think about their forms/symbols, properties of matter/humanity, space/time and so on, quite the contrary, this provides a "heavenly made" valve, or "pass" leaves a chink for this, from which we can find the part "his works break from the tradition", and his originality is often reflected in the "breakthrough."
Fu Zhongwang is a renowned sculptor and president of the Hubei Museum of Art. He was born in 1952 and graduated from The Hubei Central Institute of Technology in 1982. He creates semi-abstract wood sculptures based on traditional Chinese timber architecture.
About the exhibition
Dates: Apr 18, 2015 – May 31, 2015
Opening: Apr 18, 2015, 16:00, Saturday
Venue: Springs Center of Art
Courtesy of the artist and Springs Center of Art, for further information please visit www.springsart.com.
Related posts: