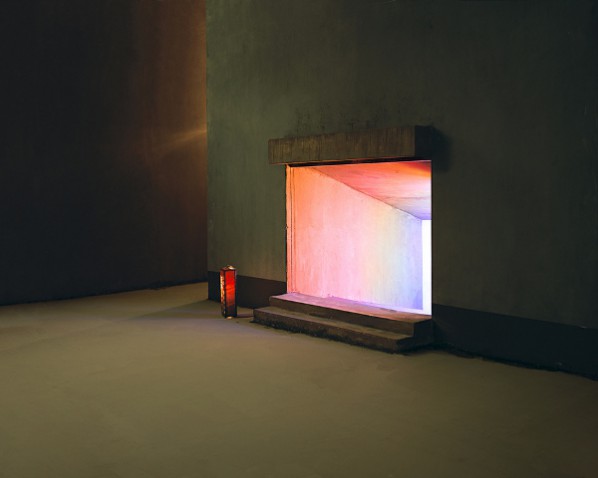 Gallery EXIT is pleased to present CHEN Wei's second solo exhibition with the gallery. Known for his idiosyncratic language, Chen presents a selection of photographs, light-boxes and installations exposing the inherent and dissonant contradictions between expectation and reality.
Meticulously staged and intricately narrated, the presented tableaux developed by elaborating fragments of personal memories and fantasies, hidden symbols, contemporary realities and residues of histories. Inspired by cinematic methodologies of suspense creation, these works evolved by employing allegoric devices. Though his approach is focused in the mechanic of staging, Chen is cautious of leaving the narrative open. Coins, statues, books and light reappear throughout the narrative of the exhibition, hinting at contemporary themes and taboos such as desire in a consumptive society, the spectacle of the art world and the human condition in urban environment.
Born in 1980 in Zhejiang, China, Chen Wei creates situational installations that he photographs. Exuding a disconcerting feel in an intimate everyday setting, Chen triggers an unclear, unsettling, yet uncategorized state of emotion among audience through his captivating photography. Now living and working in Beijing, the artist has made appearance in numerous group exhibitions across the world since 2003 and more than 10 solo exhibitions in Asia and Europe since 2008.
About the exhibition
Duration: 4 Apr -3 May 2014
Venue: Gallery EXIT
Opening Reception: 4 Apr 2014 Fri 18:00-21:00
Opening Hours: 11:00-18:00 (Tue-Sat)
Tel: 852-25411299
Add: 3/F, 25 Hing Wo Street, Tin Wan, Aberdeen, Hong Kong
Courtesy of the artist and Gallery EXIT, for further information please visit www.galleryexit.com.
Related posts: