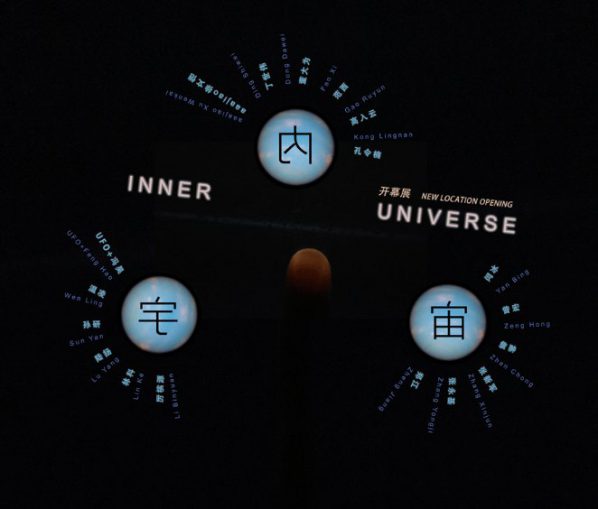 It originated from the infinite chains of cause and effect, and in the alternation of chaos and order it undergoes a double transformation of energy, both physically and spiritually. This "it" denotes the universe as well as ourselves. We live in space and time, and each of us is again a tiny universe. The group exhibition "Inner Universe" comprises 3 segments, which deal with "matter and universe", "life experiences", and "descriptions of the final destination", respectively. This exhibition is a transitory node in our finite explorative journey.
On 18:00 of the opening day, UFO + Feng Hao will present a live performance exclusively for Gallery Yang.
About the exhibition
Opening: 2016.08.07 16:00
Duration: 2016.08.07-09.01
Venue: Gallery Yang
Address: Main 2nd Street, 798 Art District, No. 2 Jiuxianqiao Road, Chaoyang District, Beijing, China
Artists: aaajiao Xu Wenkai, Ding Shiwei, Dong Dawei, Fan Xi, Gao Ruyun, Kong Lingnan, Li Binyuan, Lin Ke, Lu Yang, Sun Yan, Wen Ling, UFO (Wu Juehui, Rao Guangzhen, Wang Zhi'ang, Yin Zenghuizi) + Feng Hao, Yan Bing, Zeng Hong, Zhan Chong, Zhang Xinjun, Zhang Yongji, Zheng Jiang
Courtesy of the artists and Gallery Yang, for further information please visit www.galleryyang.com.
Related posts: