Ginkgo Space is pleased to announce the opening of two exhibitions: Gloom by young artist Cheng Tingting and Getting Closer to Painting by Shi Jiayun. It's the first solo show at Ginkgo space for both artists.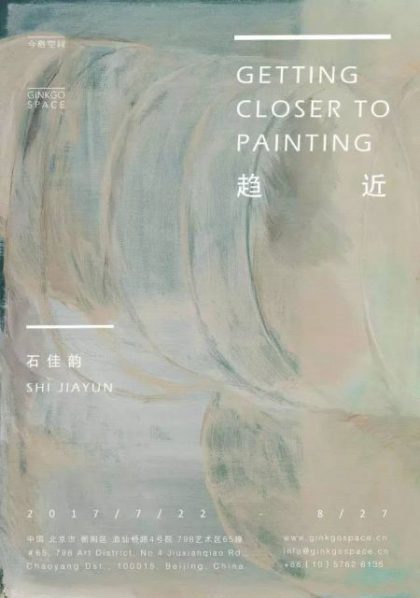 Shi Jiayun was born in 1992 in Chongqing. She graduated from the Department of Oil Painting at Sichuan Fine Arts Institute. She is currently studying at the School of Visual Arts in New York. Since 2012, she has been continuously making series of paintings, most of which are abstract. Before starting each painting, Jiayun has no preconception as to what the outcome will be. As a consequence of this approach, the conceptualization of her works tend to be dominated by the sub-consciousness. But in the process of creating, she prefers to achieve the right balance in each painting and the right feeling through "exploring". The uncertainty that the title of her exhibition "getting closer" hints at, the assorted images composed of sketched lines, and the non-narrative colors, the strokes and the blank spaces in her paintings, are demonstrations of her artistic intuition and abundant emotions. The works in this exhibition represent the creative culmination of her exploration of the language of painting over the last two years.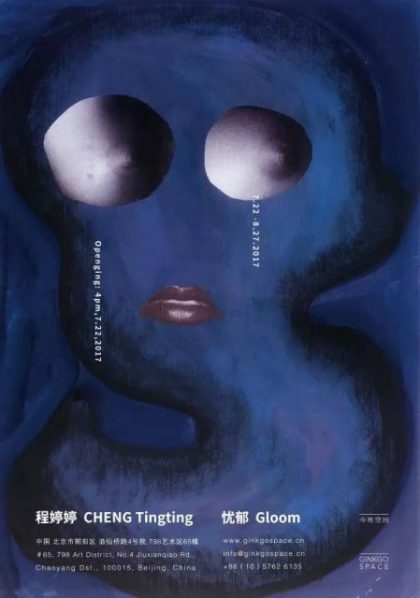 Cheng Tingting was born in Wuhan, Hubei Province in 1993. She graduated from the Department of Oil Painting at the Hubei Institute of Fine Arts in 2016. She is currently living and working in Wuhan. The title of her exhibition Gloom does not refer to personal emotions, but rather to what she experienced reading Claude Levi-Strauss' texts – uneasiness, contradiction, contemplation, and intuitive creativity. Her exhibition consists of two parts – installations and paintings. The artist uses mixed materials to simulate and create. Her works often capture moments abruptly frozen. She painted some of her three-dimensional works in monochrome, so that their volume and materiality seem to be dissolved in the even-lighting gallery space. She also depicted parts of the female body at various scales and with different degrees of realism. Cheng Tingting is exploring her subject matter in a female's perspective – the female instinct is unique and hard to define. The principal focus of the artist in recent years has been techniques of appropriating ready-made images and creation of variants from appropriated objects.
About the exhibition
Dates: Jul 22, 2017 – Aug 27, 2017
Opening: Jul 22, 2017, 16:00, Saturday
Venue: Ginkgo Space
Courtesy of the artists and Ginkgo Space, for further information please visit www.ginkgospace.cn.
Related posts: