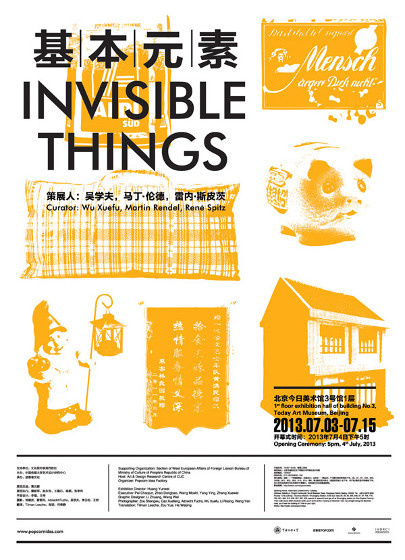 The first accepted conceptions are always in the dominant position as for the description of national image, which is only demonstrated in the form of grandiose narration or in terms of history. However, this exhibition presents a country's cultural features from the perspective of daily life. It is as materialized as items displayed in museums. Meanwhile, it is contemporary and focuses on objects of the present tense.
The material objects, photographs and models, respectively collected or made by China's Popcorn Idea Factory and Germany's Rendel & Spitz, are exhibited in the Invisible Things, which aim to look for the invisible cultural code behind the daily life of the two countries. The basic social elements, such as objects, houses and persons, are so familiar to us that they are always ignored. However, they are the very components of the social life essence.
The exhibition is close to an assortment of subject researches without exaggerating size, propaganda and profit. It is a fruit based on the cooperation with Rendel & Spitz after Popcorn Idea Factory's tour exhibition of Chinese Stuff in Europe in 2012.
About the exhibition
Duration: Jul 3 – 15, 2013
Venue: 1st floor exhibition hall of building 3, Today Art Museum
Opening: Jul 4, 2013 Thur 5:00pm
Curator: Wu Xuefu, Martin Rendel, René Spitz
Opening Hours: 10:00-18:00, Closed on Tuesday
Tel: 010-58760600
Add: Pingod community, No.32 Baiziwan Road, Chaoyang District, Beijing
Related posts: