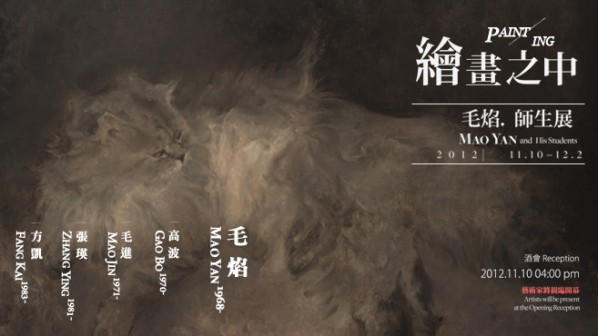 Lin & Lin Gallery presents group exhibition "PAINT(ING)-Mao Yan and His Students" which invites Mao Yan and his four outstanding students: Gao Bo, Mao Jin, Zhang Yin and Fang Kai. Mao Yan and his four students attended the reception which was held during Art Taipei 2012 to meet with viewers and collectors and talk about their beliefs and spirits regarding contemporary painting.
Chinese contemporary art critic Li Xianting once listed Mao Yan in 'Exploration of Realism' as the representation of Chinese Neo Realism and described his works as 'portraying an era of disappearing faces'. Mao's portrait figures transcend race, sex, personality and personal characteristics and are further on combined with humanities, historical elements and so on to become personal spiritual icons. Mao's concentration and exploration on portrait studies transcends themes of contemporary art practices and has become one of the small groups of artists who doesn't focus on concepts, behavior and new media, but concentrates on the possibility of reviving language and themes of classical painting. Mao's oil paintings have been marked as an upgrade in Chinese contemporary oil portraits and his iconic spiritual portraits also established his irreplaceable status in contemporary China.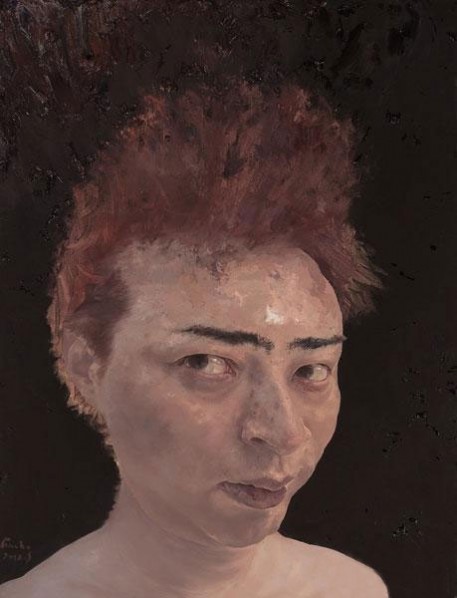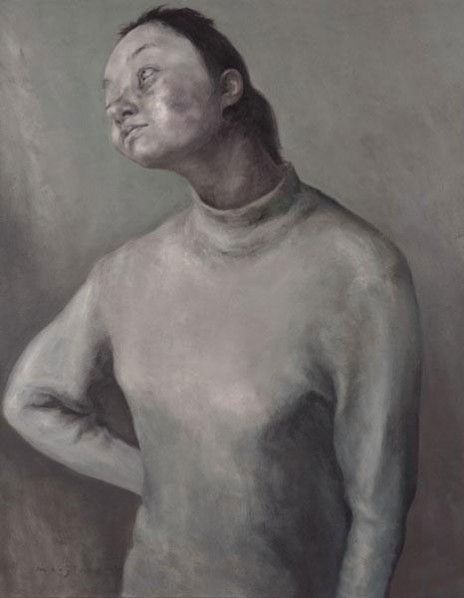 Mao Yan has been invited to present his works in exhibitions all over the world, including the Museum of Art of Sao Paolo, the Belvue Museum in Brussels, the opening exhibition of Minsheng Art Museum in Shanghai 2010, Pierre in Paris and Shanghai Art Museum in 2009. Since his graduation from China Central Academy of Fines Arts, Mao Yan has lived and taught n Nanjing, a historical city that matches concordantly with the spirituality of his paintings. In both teaching and painting, Mao Yan and his fellow artists and students consists a group of pioneers who pursue the transparency and impartialness of painting themes and make up a special artistic cultural language. This exhibition presents an undeniable force in Chinese contemporary art and the poetic spirit that transcends time.
About the exhibition
Duration: November 10–December 2, 2012
Venue: Lin & Lin Gallery
Address: 1F, No.16, Dongfeng St., Taipei, Taiwan 10684
Tel: 886-2-27006866
Fax: 886-2-27006766
Courtesy of the artists and Lin & Lin Gallery, for further information please visit www.linlingallery.com.
Related posts: